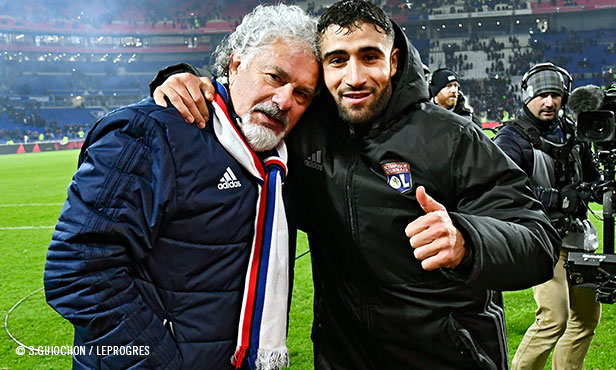 After his last ever home match at Groupama Stadium, goalkeeper coach Joel Bats arrived on the set of OL TV to discuss a very special night.
Antho Lopes offered you a great send off this evening…
"I have to pay tribute to Antho. You can't sum up our relationship in just one match, there been so much hard work and history... a real partnership. We have fought hard every day to get Antho where he is today. Now he can fly with his own wings. It wasn't easy tonight. he made a number of very tough saves. The goalkeepers made the difference tonight."

How did it feel to be at your final home game?
"You have to dig a little to get to know me. My goalkeeper know who I am. I remember the daily grind. I work hard from breakfast at 8am until 8pm... It's a lot of work and people don't always realise. Bruno Genesio has confidence in me so I would with a lot of the players. I love this work, away from the limelight. To receive these tributes tonight is just the icing on the cake. It's nice for my family and friends. I probably didn't appreciate all the tributes as much as I should have. But it was really nice tonight. I wanted to hang the scarf in the goal as a sign... It was very emotional when Bruno gave me a big hug at the end of the match, because the idiot got sent off and won't be on the bench against Toulouse... So this was our last game together..."


What will you remember of your time at OL?
When I joined the club in 2000, José Broissart told me that the club had never produced any goalkeepers and never would. That was nice (smiles). I have met some really great lads in my time here. Over the years, we meet up from time to time. It's great to chat about old matches and funny stories. I was here when OL were top of the tree and I won trophies and sit atop the standings. The goalkeepers had confidence in me and that is essential. I look after them... 'Poulet' is perhaps the only thing people will remember about me here... in Montreal I'll be called 'Chicken'... we'll see..."
❤️???? #MerciJoelBats #OLOM pic.twitter.com/Ee2SyTHFrr

— Olympique Lyonnais (@OL) 17 décembre 2017