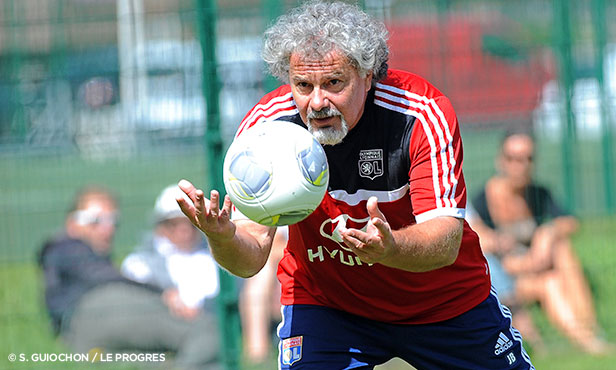 Olympique Lyonnais announce that they have accepted Joël Bats's request to end his contract as goalkeeping coach in June of 2019, so that he can join Rémi Garde at Montréal Impact and thereby vibe with his North American contacts.
Joël Bats will remain OL goalkeeping coach until the winter break. He will then leave OL to join Montréal Impact.
The club would like to thank Joël Bats for his loyal service to Olympique Lyonnais since 2000, for his professionalism and for the effor the put in every day and under whose watch several OL goalkeepers reached the highest level: Grégory Coupet, Hugo Lloris and Anthony Lopes.
Grégory Coupet, who has been goalkeeping coach for the Groupe Pro 2 since the summer of 2016 will succeed Joël Bats in January of 2019.
Olympique Lyonnais warmly thanks Joël Bats for everything that he has given the club on a sporting and personal level, being particularly close to generations of 'keepers from when they were 17 and he is delighted that a former club player whom he trained will succeed him.
The club will hold a press conference just before the winter break to formalise Joël Bats's departure and Grégory Coupet's being welcomed into Bruno Genesio's staff.