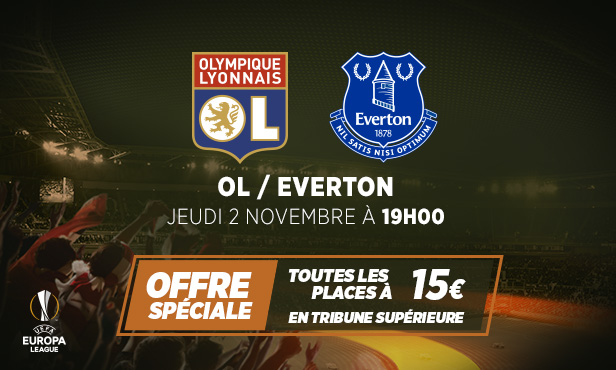 MYOL members and season-ticket holders, you can now book your seats for the first Europa League match at the Groupama Stadium set to take place on 2 November. Get behind your team in their match against the English from Everton.
OL-Everton

Thursday 02 novembre at 1900h
- Season-ticket holders, you have priority on ticket sales a until 10 Octobre.
- MYOL Members: you will receive a unique, non-transferable code in your email on Tuesday, 10 October. You will be offered he access to up to four seats.
- A sale will begin on 12 Ocrober or the for OL customers who have already been to Groupama Stadium. You will receive a code in the mail to access your tickets.
---
GETTING THERE

Get all the information you need about your transport options for getting to the Groupama Stadium and for purchasing parking/tram tickets or hotel parking here.
You can buy your stadium parking right here