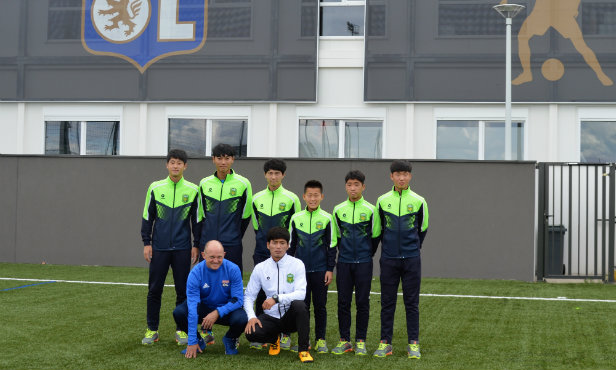 From 15 September to 20 October, the OL Association is hosting six young players and a coach from Jeonbuk Hyundai FC as part of the partnership between the two clubs.
This partnership has played a consistent part in the strong links developed between the two clubs since 2013.
The OL Academy and Jeonbuk Hyundai Motors FC, reigning Asian Champions League champions, made an agreement for the period from 2016-2018 that sees OL introduce and support youth development projects at the South Korean club.
Under the aegis of this partnership, six players and a coach have come to France to spend five weeks at the OL Academy. On the programme: a tour of the facilities, a presentation on OL's philosophy and then an immersion/skills training camp similar to the one effected last year. The three youngsters born in 2004 will train with Christian Bassila's U13s while the three others, all born in 2001, will work with Joël Fréchet's U16s. The young players were chosen at the end of a scouting and coach development mission undertaken by Christian Bassila and Joël Frechet in late May 2017