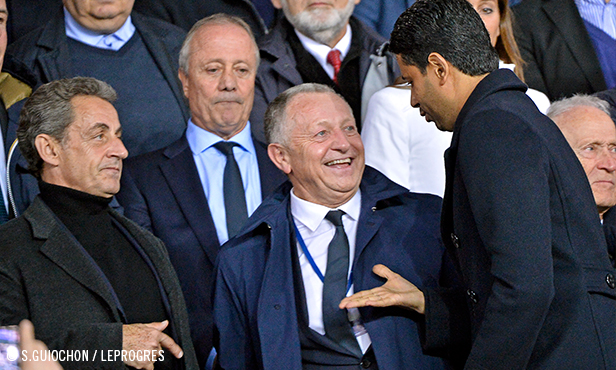 The Lyon president stopped by the OLTV mic to share his thoughts after his team's match against PSG.
Jean-Michel Aulas

"We prepared well for this match despite Limassol coming back very late on Friday morning. We didn't have much time. I'm happy with Bruno's tactical approach. I'm very proud of my players. I was expecting a positive reaction and there's plenty of quality. We go home without a point. We could've had a penalty, we hit the crossbar and we condeded two goals. We played well..."
"I'd like to take my hat off to the PSG organisers who gave us a warm welcome. I talked about the future with Nasser. We want to take French football forward. We had a long and positive chat. He does the best he can with what he has. We had a good talk about the dealing with the future. The press asked about that. I won't go into exactly what was discussed. Nasser has what it takes to make PSG the future Europaean champions. But let's not forget the difference in budgets between us."