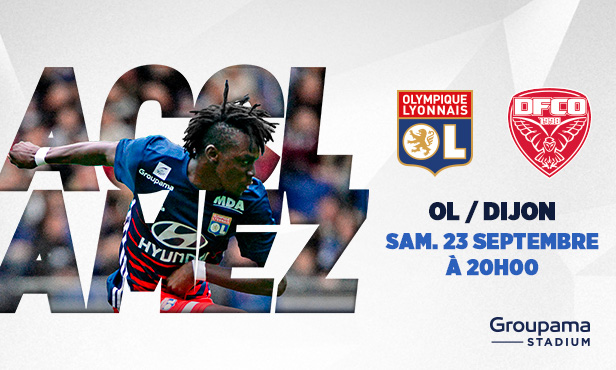 Get your seats now for OL-Dijon from €15, the seventh week of Ligue 1 Conforama at the Groupama Stadium set to take place on the weekend of 23 September.
OL- Dijon FCO

Saturday 23 September at 2300h
Seats from €15!
Don't miss out. Get your tickets for this event at either the Groupama Stadium ticket office, via the online ticket office or on the phone through our customer serive line on 0 892 69 69 69 (€0.05/min) as well as through our points of sale.
---
GETTING THERE
Find all the information about the various modes of transport for getting to the Groupama Stadium and the parking/tramway scenario go here
Get all the information about the special experiences before, during and after the match (your transport options for getting to the Groupama Stadium, the brasserie pack, the VIP experience, the escape game pack and the mobile app) on the dedicated site here