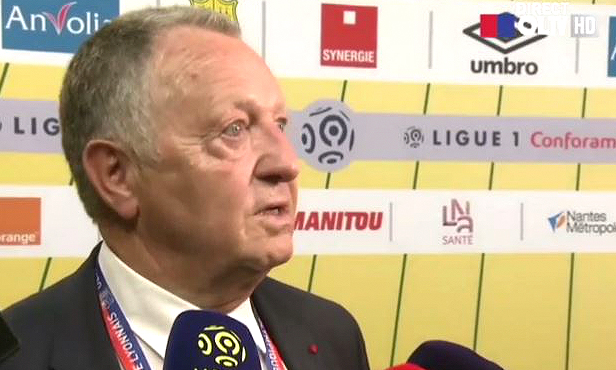 The Lyon president shared his thoughts with OLTV after OL's draw away to Nantes.
What's the general feeling after the draw against Nantes?
"We've taken eight points in four matches. We're not right off the pace but we've dropped four points in the last two matches. The Bordeaux match could've ended in a win for us and tonight, we didn't capitalise on our dominance. We've reason to regret the results of our last two games. We need to stick together and convert our chances."
???? @JM_Aulas sur OLTV "Je pense que Cheikh Diop sera Lyonnais. On est entrain de finaliser, il passera sa visite médicale demain" #FCNOL pic.twitter.com/8DjbOVKYah

— Olympique Lyonnais (@OL) 26 août 2017
Is Cheikh Diop's arrival finalised?
"We came to an agreement tonight. We're on track to finalise Cheikh Diop's transfer. He's undergoing his medical tomorrow. He's a young player. He'll be in Lyon tomorrow. We're making some high-end investments at the moment."
What's the latest on Juninho's arrival?
"I speak every day with Juninho. We talked about a lot of things but it's up to him. He'll come, we need to be patient. I don't know when but I know he'll come."