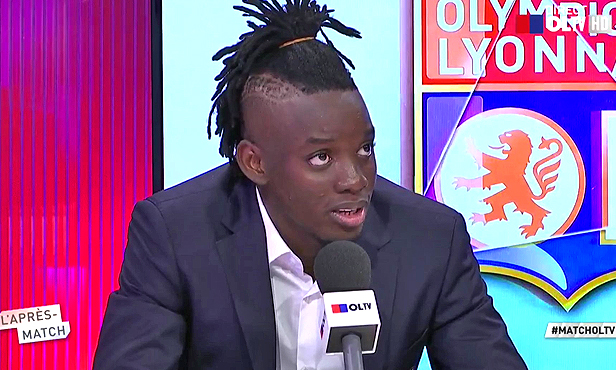 Industrious down his flank throughout the match, not to mention a goalscorer, Bertrand Traoré stopped by the OLTV set to share his thoughts about the frustrating draw against Bordeaux and his first goal in Lyon colours.
What can we take away from this match against Bordeaux?

"We're disappointed. It's as if we lost. It's frustrating to concede a goal in the last minute. We held on for a long time. We thought were safe after scoring our third. We won't dwell on it, though. We need to take this disappointment on the chin and keep moving forward. We knew it would be hard with ten against 11. We tried to play for each other. We have to look at the positives from this match and continue how we started the season. We're going to grow with each game. Our team spirit was good, that's important. We showed that we're able to play beyond ourselves. We gave everything with the help of the fans."
B.Traore "Je suis un jeune joueur. J'ai encore besoin d'apprendre et j'apprends tous les jours avec le staff et mes coéquipiers" #OLFCGB pic.twitter.com/3S6ar8IxmM

— Olympique Lyonnais (@OL) 19 août 2017
How do you feel about your performance today?

"Before each match, I tell myself that I need to focus on being defensive because that's the basis of a stable team. Then we need to try to get others to play and be decisive. I try to lose as few balls as possible, that's important. I feel good on the pitch. I had some cheers from the crowd when I helped out in defence. You try a bit harder when you know you're fighting for the team."
Tell us about your first goal for OL with that free kick…
"I placed the ball. I told Nabil Fekir that I wanted to shoot. I saw that the wall was well placed for me and my left foot. I often score free kicks like that. For instance, I was in free-kick competitions with my big brother."