A three-goal deficit to overcome to make it to their first Europa League final. Lyon's mission against Ajax Amsterdam looks pretty daunting. But Lyon doesn't do impossible and the fans will have their role to play on Thursday.
Spread the word… Lyon will need to gear themselves up to be a big match team on Thursday if they're to have any chance of overcoming Ajax. After the 4-1 loss in the Arena, Bruno Genesio's players aren't exactly sitting pretty. But there's still cause for hope.
Just look back and remember the amazing scenario from the 2001-2002 season. Olympique Lyonnais were beaten 4-1 in Bruges in the round of 32 first leg in the UEFA Cup. But that didn't stop Lyon from pulling off a feat in the return leg: a 3-0 win and three goals from Sonny Anderson including the last one scored right at the end of added time by the Brazilian gun.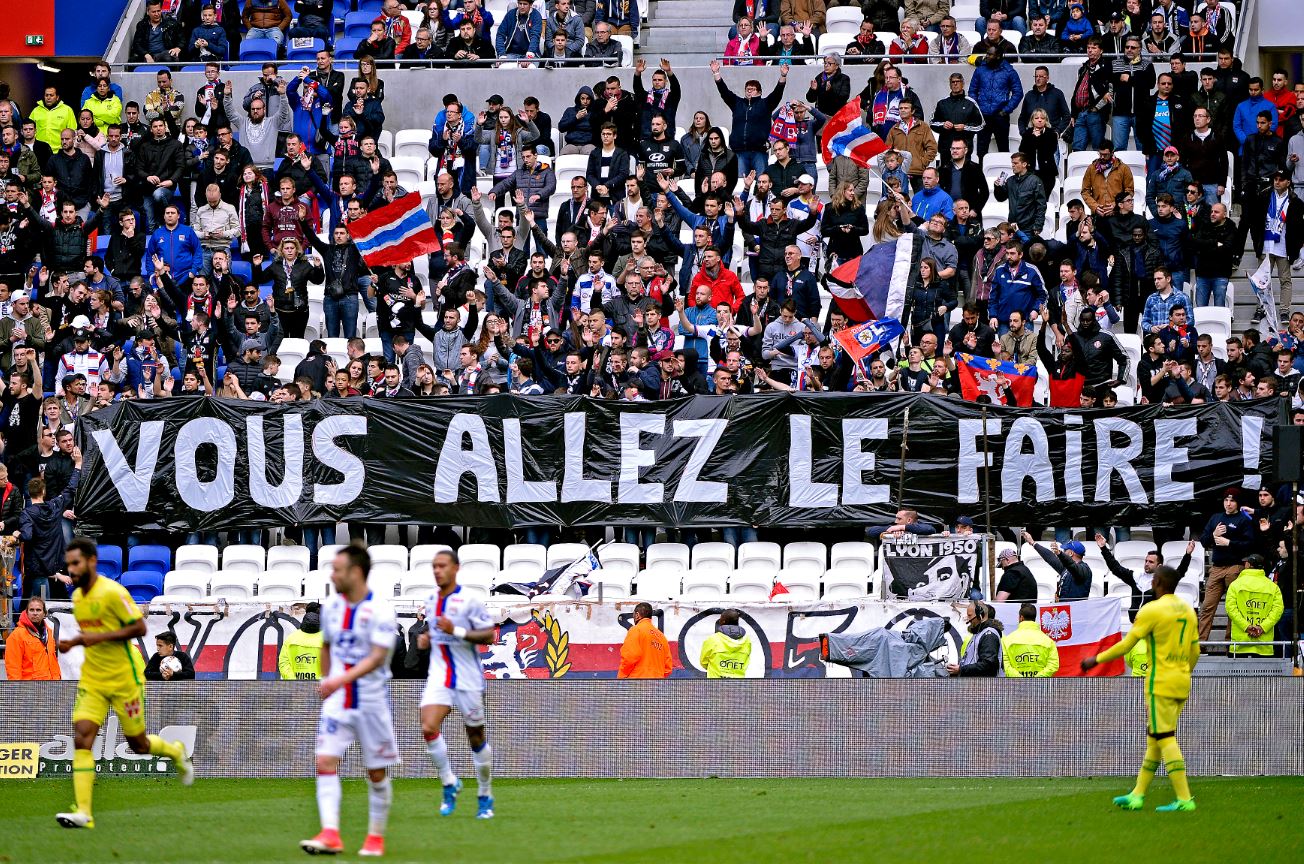 And look back and remember the performances Lyon put in at home against AS Roma and Besiktas. These two opponents ended up going down in the Parc OL after seeming to have the match in hand.

This Thursday, though, it'll surely take a lot more to get this OL team into the history books by making it to a first Europa League final. The Parc OL will have to be in good voice to spur the lads on: "the stadium doors will open specially early at 1900 so that the fans fill the Parc OL up, explained Olivier Blanc, the communications director. The supporters can get the match atmosphere going during the warm-up. There's other fanfare with flags and huge 'Ahou' chant being organised. As soon as they get onto the pitch to warm up, we want the players to feel that the fans are together with them and that they believe that they're as strong as they are. The evening's real kick-off will be the warm-up."

JOn Thursday night, for 90 minutes, OL will have a shot at making history. And to go after this feat, Maxime Gonalons and his teammates will need everything they can get, with the main thing being their fans.