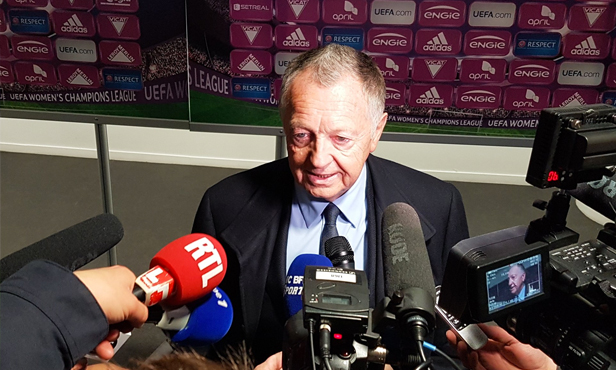 The Olympique Lyonnais president talked about the women's qualifying for the Champions League final. He also took advantage of his passing by the OLTV mic to share the news about Corentin Tolisso.
What do you think about the qualification for the Champions League final?

This is a first qualification for the final and we hope to have another one with the boys. I watched a tough match, it wasn't surprising to see Manchester City play as well as they did. We therefore need to focus on the qualification without forgetting how difficult we made it. We're about to face PSG three times from now until the end of the season and we need to be wary of them. There's a lot of enthusiasm for French teams. The public turn up to watch good play, so we need to try to put on a decent show.
Do you have any news about Corentin Tolisso?

Corentin is as well as can be expected given the knock he took. His injury doesn't seem as bad as predicted. We hope he'll be in the squad for the trip to Amsterdam. I want to thank the Angers player who apologised on social media. I hope that we can count on Corentin to go after our qualification for the final.