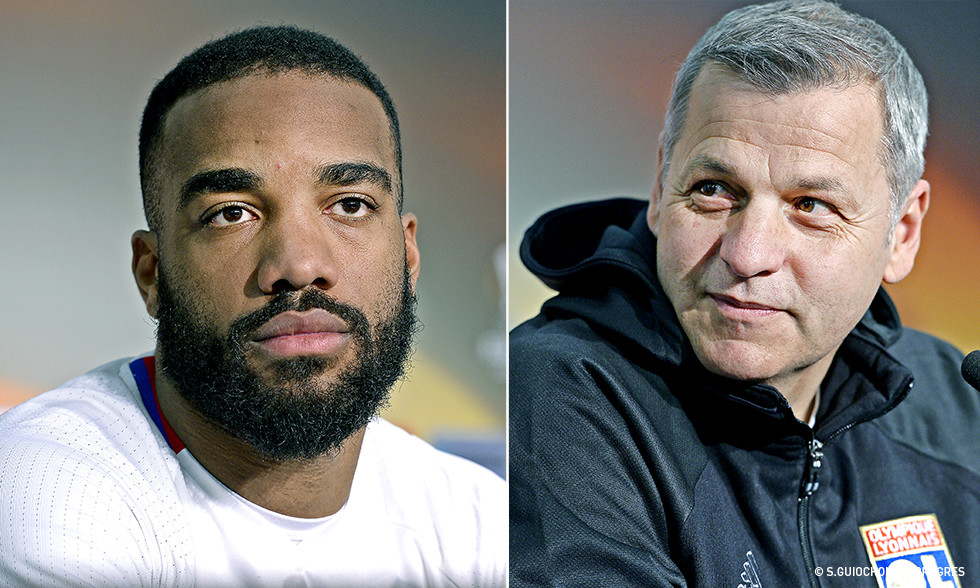 The Lyon coach and his marksman were in the press room to answer journalists's questions on the eve of Lyon's hosting Roma in the Europa League.
Bruno Genesio
"We know that the alternative route for qualifying for the Champions League is to win the Europa League. But before we think about that, we have two huge matches against Roma to prepare for. We'll think about having the good fortune to qualify after we've played those. We're aiming to go all the way. We've had one of the toughest draws. But if we're aiming high, we need to be able to eliminate the biggest teams, and Roma is one of them. We have what it takes to qualify. It's up to us... This tie will have an impact on a lot of things come the end of the season. It's one of the most important meetings of the season. We have a team that knows how to play creatively. But we need to be prepared for when we lose the ball, and we particularly need the forward players to put a defensive shift in at these times."
"The matches against Juventus showed us that we can cause a big team lots of trouble. I think that this tie will be different but it may also be beneficial to us... We've studied this team a lot and the way in which they attack. Patience is one of the things we'll need to maintain against this type of the team: one that is tactically very well-prepared. We need to be capable of wrapping this match up, of having a creative spark while at same time keeping our balance. It'll be important to not concede... I count on Maxime Gonalons, he is our captain and he has everybody's confidence. He'll start tomorrow."
---


Alexandre Lacazette
"The Europa League is one of the challenges I have set myself for the end of the season. I want to help my coach and my teammates to go as far as possible. The last match? It's far from certain that this is the last challenge at OL... The experience of the matches against Juventus might be useful to us but this is a different team with a different style of play. We have more confidence in our attacking capability. We need to be strong defensively…"
"Edin Dzeko? He's one of the best forwards in Europe, he has it all. I might be quicker but he's much better in the air than me... I don't play to prove myself to those who doubt me. I just want to score for my team. I'm not under any particular pressure. I'm as keen as I am in every match but maybe a little keener in these types of matches to show my teammates that they can rely on me. We'll have our chances. Roma is a very big team. We have to work hard tomorrow. If I have only once chance, it'll be up to me to put it away."