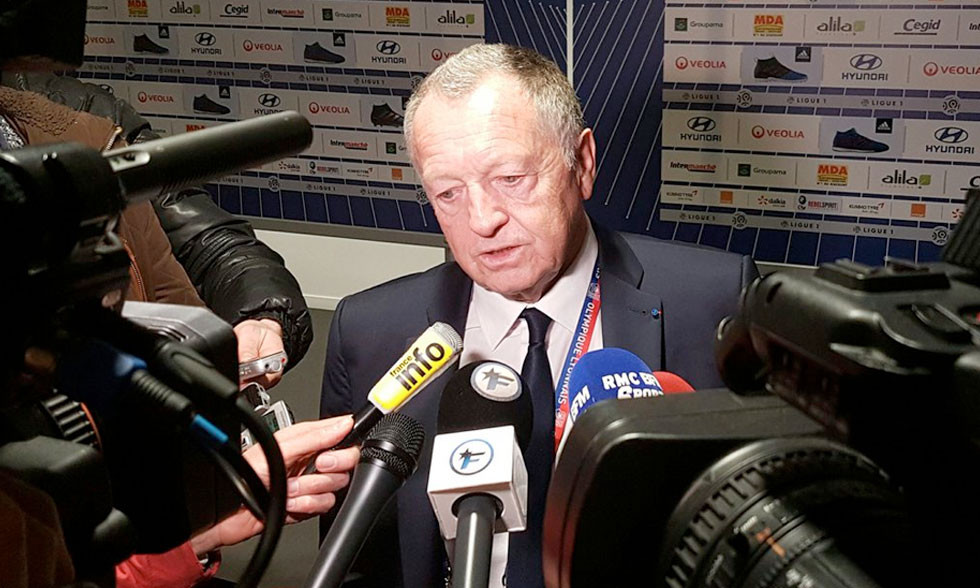 The president, the coach and his players took turns at the OLTV mic to share their thoughts on the win against Metz.
Jean-Michel Aulas
"This is an important weekend for OL. Our supporters have been very good. We have the best fans in France and a team that's doing very well. The next match at Bordeaux will be even more decisive. We have a lot of talent up front... I hope that we go and win the Europa League with Lacazette and Tolisso and that they're here next season. If we can keep them, so much the better... AS Roma are one of the best teams in the competition. It's a difficult team to draw, but we have everything we need to compete. In terms of talent, we're not inferior. We need the stadium full for the first leg. We need to go to the second leg with the desire to go all the way."
.@JM_Aulas sur #OLTV après la victoire contre @FCMetz pic.twitter.com/IbyJlDzAvd

— OLTV (@OLTV_officiel) 26 février 2017
Bruno Genesio
"We had a very tough start. I don't know if that has something to do with the Europa League match. Fortunately, they didn't score from that incredible early chance. We managed to score before the break, that was an important goal. You need to be patient, to let the ball do the running. We knew they were going to lose momentum. We conceded very few chances, so that's good. I really liked our attitude when we lost the ball. That will help us in harder matches... We have a lot of attacking potential, both individually and collectively. We created some good chances. We need to strike a balance between attacking prowess and defensive solidity."
Bruno #Genesio sur #OLTV pic.twitter.com/79N4sPdK2f

— OLTV (@OLTV_officiel) 26 février 2017
Emanuel Mammana
"I'm very happy. This win is good for us because there are still more matches to come. The whole team defended and we scored five goals. I'm playing regularly at the moment, so I feel more confident today."
Ema #Mammana au micro d'#OLTV pic.twitter.com/lbfV6NJggX

— OLTV (@OLTV_officiel) 26 février 2017
Anthony Lopes
"This is a deserved win even if we had a scare at the start of the match. We grew in stature after that. We have a formidable attacking force. We need to retain our confidence because it allows us to play well regularly. It's good that we didn't concede a goal. We're very happy."
Lucas Tousart
"We're pleased. We had a very shaky start. But we're pleased with how things turned out. The team recovered well. We're carrying on a good run, that's good... I took a knock to the back of my knee. We'll get it sorted, it'll be fine."