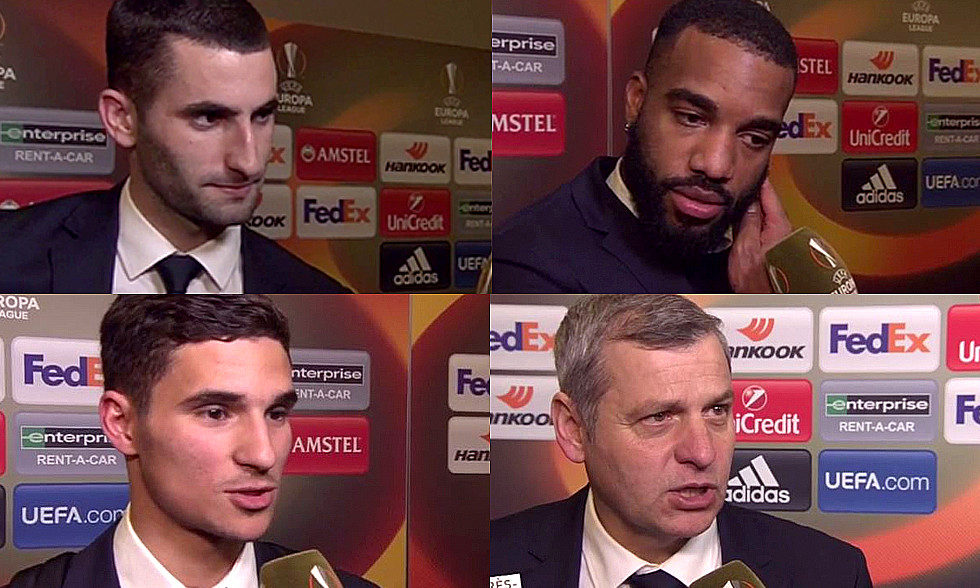 The coach and players turned up in numbers on OLTV's post-match show after their big win at Alkmaar.
Bruno Genesio: "Tonight, we have the satisfaction getting the job done and of going a long way towards qualifying before the return leg. I also saw an OL team that answered the call to arms on the field. It's true that we have the attacking talent to score at any time but we gave them too many chances for my liking. We can do better in our play and in our technical control. Tonight, I reckon that I have the players to develop in this system that we work on regularly in training. Regarding Alex, his brace needs no response. Nothing more needs to be said. I really liked his attitude and that of the fans who came here to support us. Our team needs the public and the fans deserve to see the team play like they did tonight. As for Houssem Aouar, I've been wanting to get him started for a while. He deserves his place given his work in training. He answered the call for the ten minutes he was on the field."
Bruno #Genesio s'est exprimé sur #OLTV après la victoire de ses hommes à Alkmaar????????#matchOLTV #AZOL pic.twitter.com/GomPgzXBrh

— OLTV (@OLTV_officiel) 16 février 2017
Maxime Gonalons: "It wasn't straightforward, even though it's a heavy scoreline. Tonight, our leaders stepped and so did our fans. Anthony and Alex were huge and that put us in the driver's seat ahead of the return leg."

Alex Lacazette: "We didn't have that many chances but we scored four goals. We need to do the same thing this weekend. With my two goals, I tried to dribble and it came off. I still want to keep scoring for the team and for myself. As for the banner, I was disappointed at the time but I moved on. I don't mix everything together. I received a lot of messages of support."

Anthony Lopes: "I took a knock, banged the post and hurt my little finger... but it's OK. I didn't want to abandon my teammates. I hope that this win gives the squad their confidence back."

Lucas Tousart: "This is satisfying for all of us because we've set ourselves up well for the return leg. With the corner, I was in my zone and I was able to turn the ball home. I'm happy to have scored my first professional goal but I won't stop there. It's just a little bonus."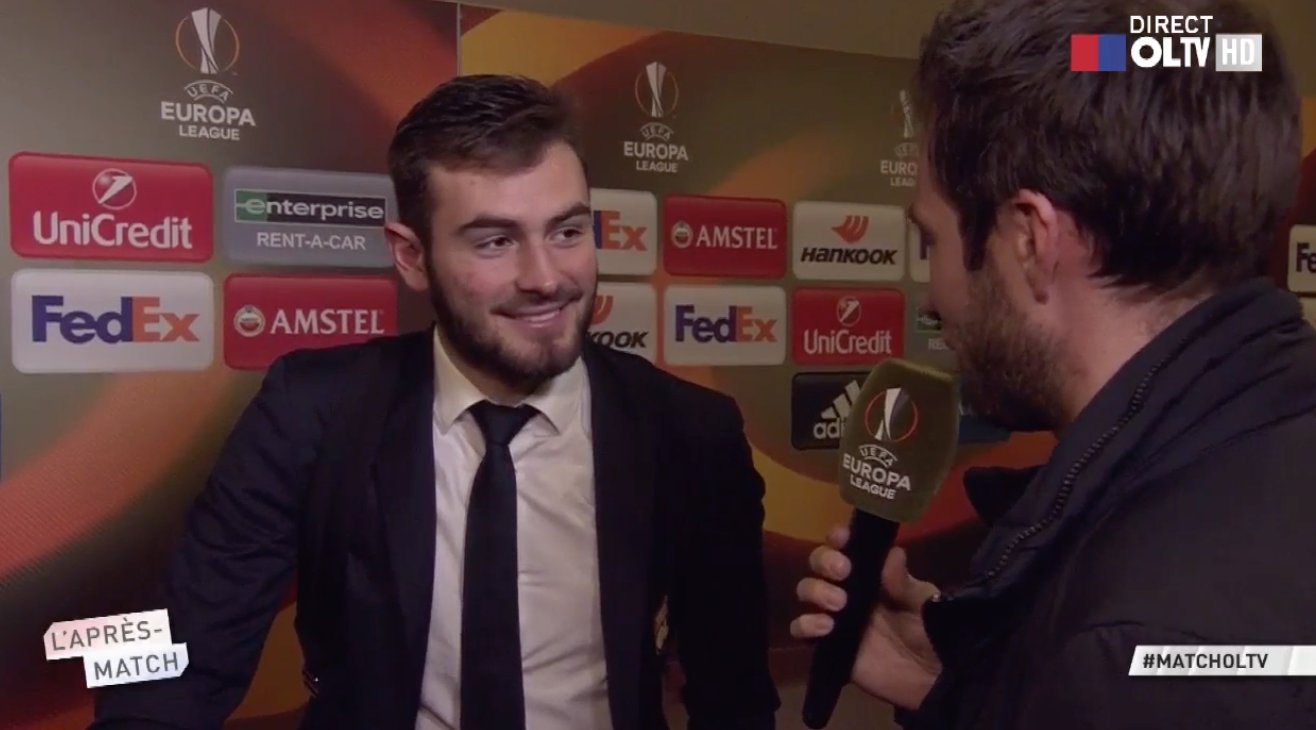 Houssem Aouar: "I'm very happy to have debuted with the club that formed me, especially as we got the win. I've been looking forward to this moment and I'm very happy. I got to see a lot of the ball. This shirt from my first match is reserved for my mum."