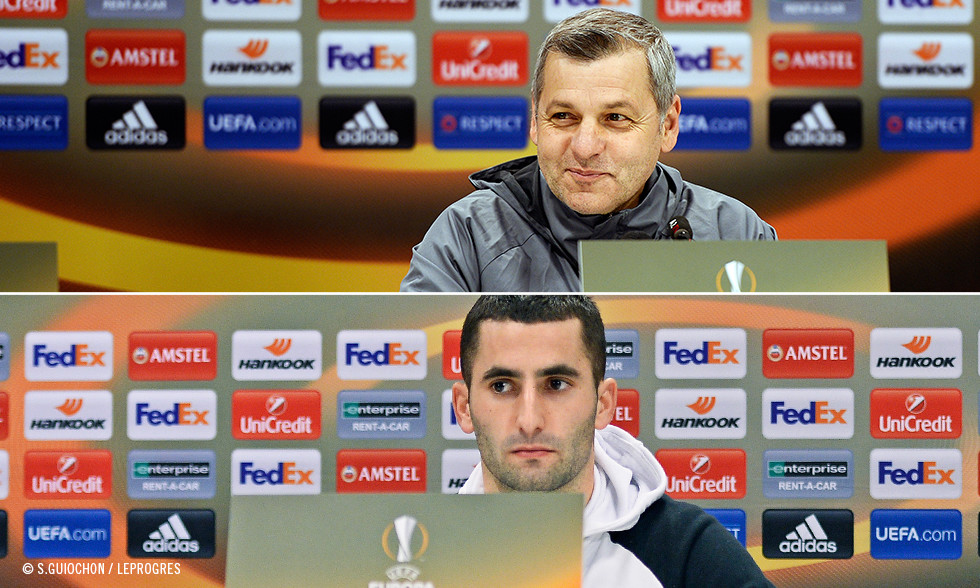 The coach and the captain of Lyon were in the press room of the AFAS Stadion a few minutes before taking the field for the last training session.
Bruno Genesio
"We came to watch this team twice and we've several matches on video. It's a different situation from the Champions League but we also have some experience in this competition. They're a team that's well organised in the Dutch philosophy with a forward and an interesting formation. We talked about AZ with Memphis. He told me that they're not a top three team but are capable of competing with us in a game... You have to take it one step at a time because the road is long. There are some good teams. We can go far because we have the potential. There are also many random factors to take into account. There's pressure because you need to win all the time but no more than what we've already experienced up to today. Personally? When a coach doesn't get the result, he risks a lot. I live with that and I'm 100% motivated to do it until the end of the season when we add up the numbers... I hope for total commitment from my players, particularly the substitutes, like the Parisians last night."
---
Maxime Gonalons
"This is a town that we don't know at all. A few of us have played a Champions League match in Amsterdam a few seasons ago. This is a team that's trailing the usual top three in the Dutch league. They have potential... We had hopes in the Champions League but we maintain a deep desire to do well in the Europa League. Our aims have risen. We're going through a tough period. This competition is therefore a real goal. In 2014, we didn't play much against Juve. There are big teams, so we end up looking shabby in every meeting... We've rediscovered some good things in the game. We need to stick with our playing philosophy but we also need to be more intelligent in how we deal with lost balls in order to avoid conceding, as we did at Guingamp. The intensity is even higher in the European Cup, so you have to stay alert."