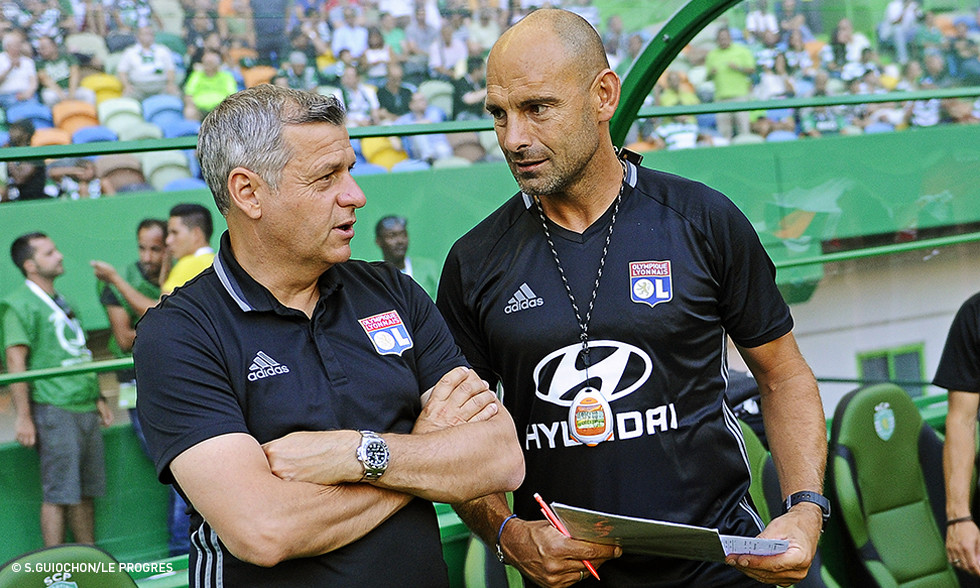 With Bruno Genesio unwell, his deputy, Gérald Baticle, was in the press room to answer the journalists's questions on the eve of the trip to Guingamp.
FITNESS NEWS
"Rafael and Mathieu Valbuena are unavailable for the trip to Guingamp. Bruno Genesio is unwell and bedridden but there's a good chance he'll be on the bench tomorrow."
THE WIN AGAINST NANCY
"There's been a lot of emotion in these last few days. We reassured ourselves of our ability and we went looking for what matters most, a win. We managed to heal the rift in the last match. We need to continue our quest for improvement in our game. Everyone has managed to get back on the horse and show a sacred union. The atmosphere was tough, but you need to deal with it. We have to be even more united than we're used to... The players answered the call on a mental level. We had a good defensive wall and a good attitude. We managed to cause Nancy a lot of problems, and they're a team that gives little away."
THE MATCH AGAINST GUINGAMP
"We expect a tough encounter. They're a very hard team to break down. We're aware of that. We have some plans to put in place to give them more to wory about than we gave them on the last two times we met... Guingamp haven't been that good the last few weeks but they're still a tough team to play. The two losses against Guingamp this season? There's no spirit of revenge. That's in the past."
ALEX LACAZETTE'S MORALE
"We've spoken a lot. He was hurt by what happened against Nancy. We need to be united. The fans play a part in this union. We need them. Alex is tough, he's already gone through other crises and has always found a way forward. It's amazing what he does. He's been at the top for several years and is always decisive. The treatment he's been given has been tough. We can reproach him for the timing of the interview but it's not all that bad. The excessive reaction from a certain segment of the public is not necessarily good, but it also comes from affection. We need to curb the excesses. Alex understood . Everything is settled through dialogue. He has matured. We're there to support him. I hope that the public gives him a warm welcome next time."
MEMPHIS'S FORM
"Scoring always does a player's confidence good. Since he hasn't played for a few months, he lacks match fitness. He has extra training to regain his reflexes and pace."
GHEZZAL AND TOLISSO'S SUSPENSIONS
"This is not may domain. I respect the decisions taken in these two instances."