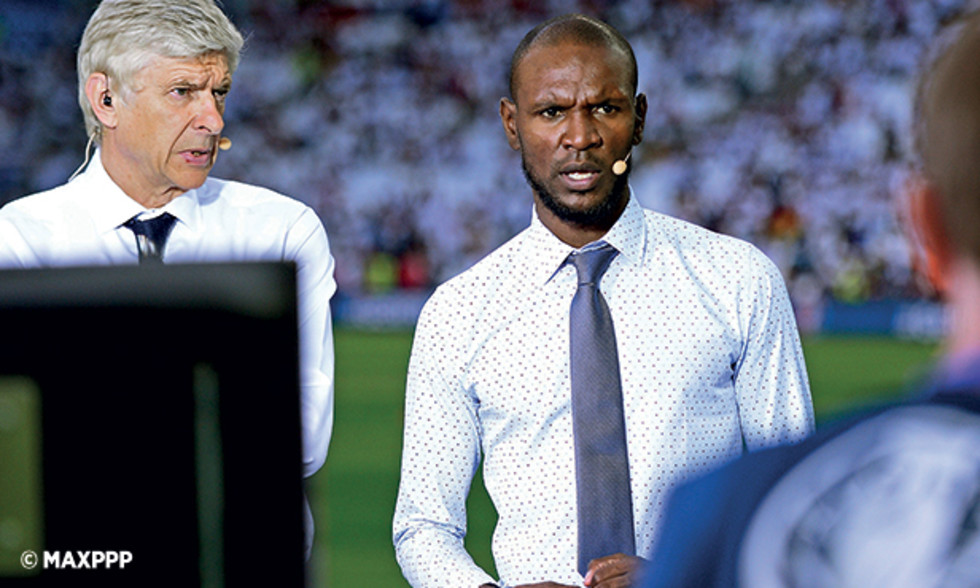 Eric Abidal has worn the colours of both clubs... He looks back at those two stages of his career... and also discusses Sunday's clash between the clubs... He shares his thoughts about football in general... and talks about his life after he retired in December 2014...
Eric, what are you doing now?
"I live in Barcelona. I retired in December 2014. I work with beIN on the Champions League matches. I'm busy with my children's cancer foundation and I'm training with UEFA and at Limoges for a Masters in Management. I am with, among others, Juninho. Also, I'm busy with my family (he has four children). And football? I play in charity matches from time to time. Otherwise, I don't miss it. There's a time for everything. You need to give the young their turn. With the Barcelona club? There's nothing concrete at the moment. There's just a collaboration between foundations. Apart from that, we've been in talks for two years..."
How do you feel physically?
"I feel great. I eat bananas every day. These health tests allowed me to learn more about myself. I'm not really worried about myself, but rather for my loved ones. For them, it's tough. As for me, I don't have a choice..."
Looking back at your playing days, what memories do you have from your time with Lille (2002-2004; 68 matches)?
"It's the club that allowed me to bloom. The one that gave me my chance. It's a club with a family atmosphere. We often talk about the qualities of northerners and it really is the case. Claude (Puel) was the coach. A person whom I liked and whom I'm always in touch with. He taught me his attitude, his fighting side, his commitment of more than 100 per cent. All these things for the benefit of the team. Yes, all this helped me along."
Same question for your time at Lyon (2004-2007; 107 matches an two goals, three league titles, three champions trophies)?
"OL was a real springboard. It made me grow, gain knowledge. I was fortunate enough to have Paul Le Guen, who gave me the opportunity to express myself in a high-level setting with lofty ambitions. This scenario saw me selected in the France national team. There was a squad of high collective and individual quality. Malouda, Juni, Greg (Coupet), Sid (Govou)... Those three seasons really moved me forwards. The squad made the difference."
Have you kept contacts in both clubs?
"Yes. But it's harder with LOSC because many players have left for various places since my Lille period, while many of my former OL teammates are still at the club. And then I met some other players with the France team after OL, such as Greg, Nino, Sid, Malouda... I came to the Parc OL in the Euros."
Do you follow Ligue 1 and your two former clubs?
"Of course. I watch the development of the young players who then leave for all parts of Europe. LOSC has just changed their president. Michel Seydoux should be given a lot of credit for what he did. A huge job. As for OL, what President Aulas has done with the club is extraordinary. Hats off to him, too. The two clubs are different, the aims as well, but their respective histories are similarly good. I'll definitely watch the match on Sunday, a match between a team that has to continue to advance (OL) and another that has to save its skin. A good match to play. My heart hangs in the balance every time. Whatever the outcome. Above all, I hope there's a spectacle, some goals... "
---
Find the whole interview in the Tribune OL du match OL-LOSC.