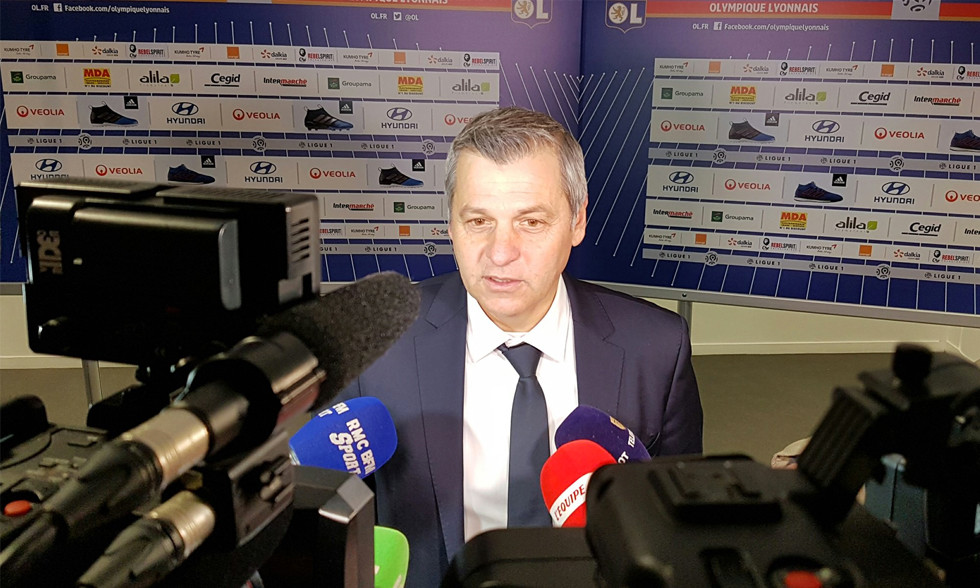 The Lyon coach talked to OLTV after his team's excellent win against Marseille.
Bruno Genesio
What do you take away from this match against OM?
"I'm happy with the result and how we played. We needed to take the three points and to adjust ourselves after our poor showing in Caen. We're on track for a top three finish. I'm satisfied with our performance. We hope to have an exciting second-half of the season. We managed to play our game. Opening the scoring was very important. I knew that OM were going to attack strongly at the start of the match. We responded well with our commitment and their pressing wasn't as effective afterwards."
Bruno #Genesio sur le plateau de #matchOLTV après le succès contre l'@OM_Officiel ! #OLOM #Olympico #TeamOL pic.twitter.com/D7vAlgB34D

— OLTV (@OLTV_officiel) 22 janvier 2017
Was a win tonight indispensable in the race for a top-three finish?
"The aim of tonight's match was to stay in touch with the teams ahead of us. We have a match in hand. We could get to within five points of PSG. Anything's possible. Last season, we were also far behind. We have eight wins in ten matches, which is good. We need to prepare well for the match in Lille. There a lot of matches to come and we'll see if we can put a run of wins together. We're at a pivotal point in the season."
What did you think about Memphis's first appearance?
"Memphis is most comfortable playing on the left even if he's capable of playing everywhere. He has shown that he can fit iin with our playing philosophy. I've already seen a good technical relationship with the other players and I like how he tracks back to defend. He's not quite up to speed but he's in good condition. He has such strong desire that he will be there soon. He's an asset and an additional option for our team"
Le mot de la fin de Bruno #Genesio : "Je veux juste passer un petit message à Gueïda #Fofana. On pense tous très fort à lui." #matchOLTV pic.twitter.com/Khuws0XFbe

— OLTV (@OLTV_officiel) 22 janvier 2017
Any word on the Patrice Evra rumour?
"I don't have any information about that. I heard about it at the same time you did. So I have nothing to more say about it."