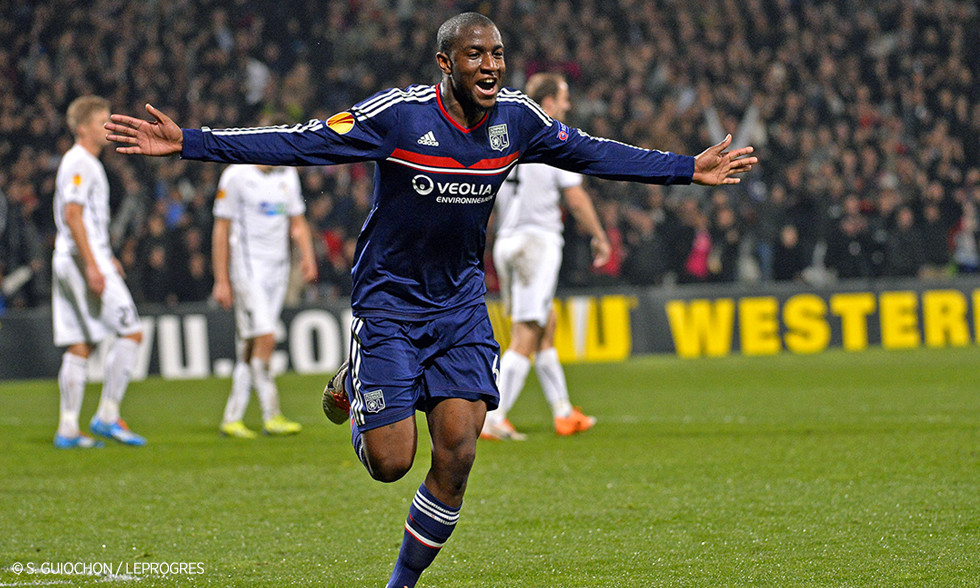 "A hard worker, wise beyond his years, intelligent, a leader", are the words Francis Semercki, Le Havre coach, used to describe Gueida Fofana. Arriving in Lyon from Le Havre at the end of the 2011 transfer period after he was courted by Manchester City, Fofana landed in Lyon with the will to succeed. He reunited there with some of his teammates from the France Under 20 side (Clément Grenier, Alexandre Lacazette) which he captained.
He tasted Champions League football in his first match with Lyon, when he replaced Maxime Gonalons in a match against Ajax Amsterdam (0-0) and scored his first goals on the European stage the following season in the Europa League with a brace against Hapoël Kyriat Shmona. His performances at national and European levels earned him both a starting place and the notice of Erick Mombaerts, then coach of France Under 21 team, who selected him on 28 February 2012 for the match against Italy (1-1).
He was clearly on the rise, and had become a pillar of the diamond system instigated by Remi Garde, Lyon coach at the time, when his ankle started giving him trouble in the spring of 2014. This injury kept him off the field for several months, but thanks to an iron will and a limitless determination, he overcame this ordeal and managed to resume playing 14 months later on Sunday 16 May 2015 against Bordeaux, a date that was, symbolically, his birthday. He was given a standing ovation upon taking the field.
Champion d'Europe U19 avec @AntoGriezmann et @LacazetteAlex, Gueida Fofana (@OL) arrête sa carrière suite à ses blessures à la cheville...???? pic.twitter.com/i3IkBYOZhf

— Equipe de France (@equipedefrance) 18 janvier 2017
Unfortunately, the pain was too much and a week later during a match against Rennes (1-0), Gueida, without knowing it, played his last professional football. But he didn't give up at that point and continued to fight to regain what was his, a place on the field. He made one last appearance on the team sheet of a match on 28 February 2016 in which OL pulled off a memorable win over PSG, two goals to one. Yet, despite his courage and after years of battling, the lion put an end to his career on 18 January 2017, after having said, at only 25 years of age, "I'm unfit to play football".
Gueida is now considering his future and is looking at Jean-Michel Aulas's offer for a non-playing role in the club. For many, he remains an example: that of a player with a promising future, a man of heart, who will never have let go and who will have fought to the end against overwhelming odds.
...




..




...




Profil

 

Gueida Fofana – n°6 – Midfielder
Date of birth : 16/05/1991 (25 years old)
Birth place: Le Havre
Nationality : French

Career with OL: 2011 - 2017
Matches played with OL: 104
Goals scored for OL: 9
Under 21 Team: 2 matches – 1 goal

 


Trophies

Coupe de France: 1 (2011/2012)
Trophée des Champions: 1 (2012)
Championnat d'Europe U19: 1 (2010)




Statistiques avec l'OL


French League:
2011 – 2012 : 18 matches
2012 – 2013 : 27 matches – 2 goals
2013 – 2014 : 25 matches – 2 goals
2014 – 2015 : 2 matches
Total : 4 goals

Coupe de France:
2011 – 2017 : 6 matches – 1 goal

Coupe de la Ligue:
2011 – 2017 : 4 matches

Champions League (C1):
2011 – 2017 : 7 matches

Europa League (C3):
2011 – 2017 : 16 matches – 4 goals