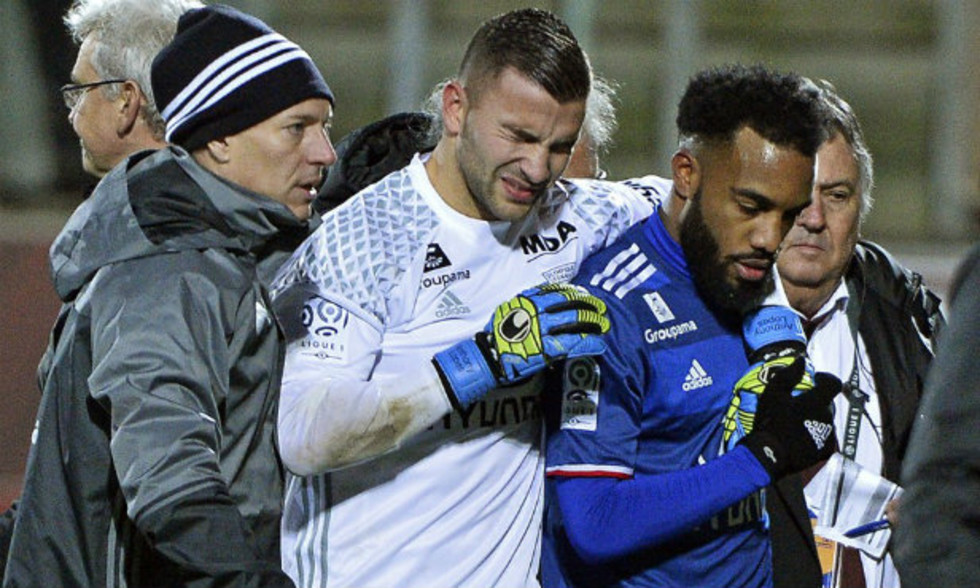 Anthony Lopes, who had a number of firecrackers thrown at him yesterday in an incident that brought about the abandonment of the match, has this morning had an ear, nose and throat scan with Dr Christian Giroud.
Fortunately his eardrums weren't affected by the firecrackers. However, Dr Giroud confirmed that there was some traumatic hearing loss in both ears, a diagnosis first made yesterday evening by the emergency room staff at the Mercy de Metz hospital where the player was taken.
The emergency room doctors in Metz advised that Lopes is temporarily unfit to play, a view confirmed this morning by Dr Giroud, who has already prescribed a course of treatment that will take some weeks.
Over the coming days, the club will provide updates on the progress of Lopes's condition. The keeper also has to overcome the psychological trauma caused by this odious aggression, which may also have physically affected Metz captain Guido Milan as well as Maxime Gonalons.
Dr Emmanuel Orhant, who was also near the exploding firecracker, was not physically injured.
OL emphasises that the whole squad and staff stand with Lopes in being deeply shocked at this act of aggression, which the club once more denounces in the strongest possible terms.