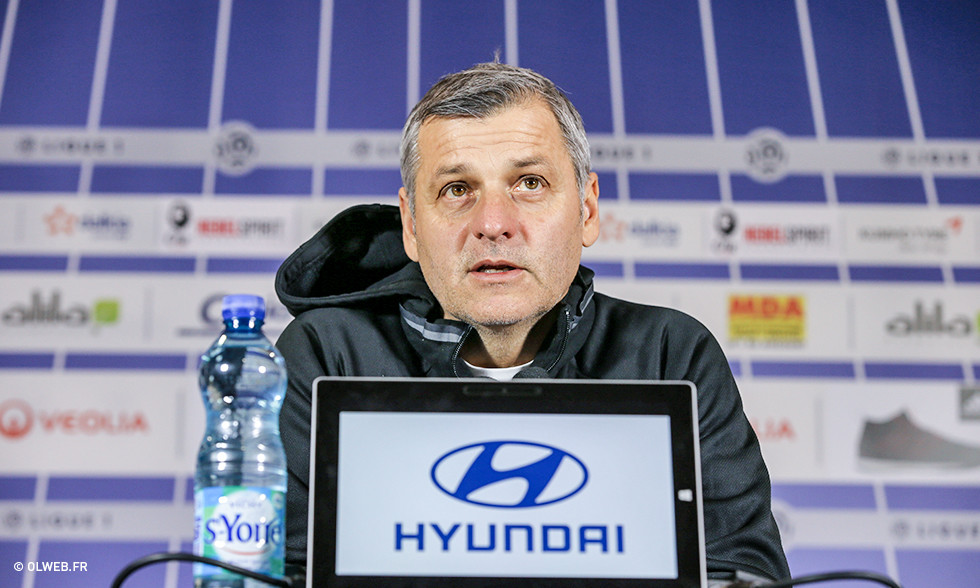 The Lyon coach attended the press conference on the back of the high-margin win in Nantes and set the scene on the eve of the trip to Metz.
The big haul against Nantes (6-0)
We're pleased to have won this match. It's no mean feat to win 6-0 away. We were creative and, moreover, showed consistency for an hour and a half. In the second half, we could have eased off, but the team remained disciplined. At the moment, we need to learn to be consistent and to do better defensively. We're still losing contested balls. We'll talk about our ideal match once we replicate this type of performance against a higher-placed team.
We need to remain intensely focused and not hold back because the best way to prepare for hosting Sevilla is to win matches.
The team outlook ahead of the trip to Metz
Obviously, the worry is that we'll have our minds on the Sevilla match. Everybody here has already been talking about that match and we need to avoid that - it's a pitfall. We can't afford to ignore this trip to Metz. We're well behind in the league. We need to remain intensely focused and not hold ourselves back because the best way to prepare for hosting Sevilla is to win matches.
Will you rest any players before the Sevilla match?
In Nantes, I was able to rest a few players (Alex Lacazette and Rachid Ghezzal) after the hour mark. We imagine we'll have same kind of line-up we had against Nantes.
Several players have been shining
We are a tight-knit group and I see plenty of positive signs in training. Mathieu Valbuena is fine. He's gotten over some things that were bugging him. He is absolutely on top of his game and his two goals silenced his critics. In Nantes, I saw several fine performances: Rafael, Max Gonalons, Sergi Darder... It's pretty encouraging and one notices that when the players are at their best, they become a difficult team to contain. As for Nabil Fekir, he's still a first choice for me. He can no longer be an understudy and he will quickly return to the starting line-up - in fact he never would have been out of contention for a starting place if he hadn't suffered this nasty injury.
Mouctar Diakhaby's form
He's a real talent, he is progressing well and his confidence is growing bit by bit. The busy fixture list does him the world of good but he needs to be careful of how he takes all this praise as he must stay level-headed. In particular, he needs to work on his focus, his positional sense and to understand the positioning of his teammates.
Rachid Ghezzal's contract
It's a complex situation that's difficult for the club. It's up to Rachid to make his choice. He needs some time to make his decision and I'm expecting a final answer after the winter break. I want him to stay at the club because he's performing well and he allows the team to have a true balance between offence defence. Whatever happens, we will have to do without him in January since he's going to play in the African Cup of Nations with Algeria.
Benzema and Umtiti to face-off in the Classico
I think I can watch a bit of the match (kick-off on Saturday at 16:15). I'm very proud to be watching two players produced by OL who are participating in this encounter. It shows that our development work is thorough. I don't want to choose a side because they're two players and two people whom I really like. May the best team win.