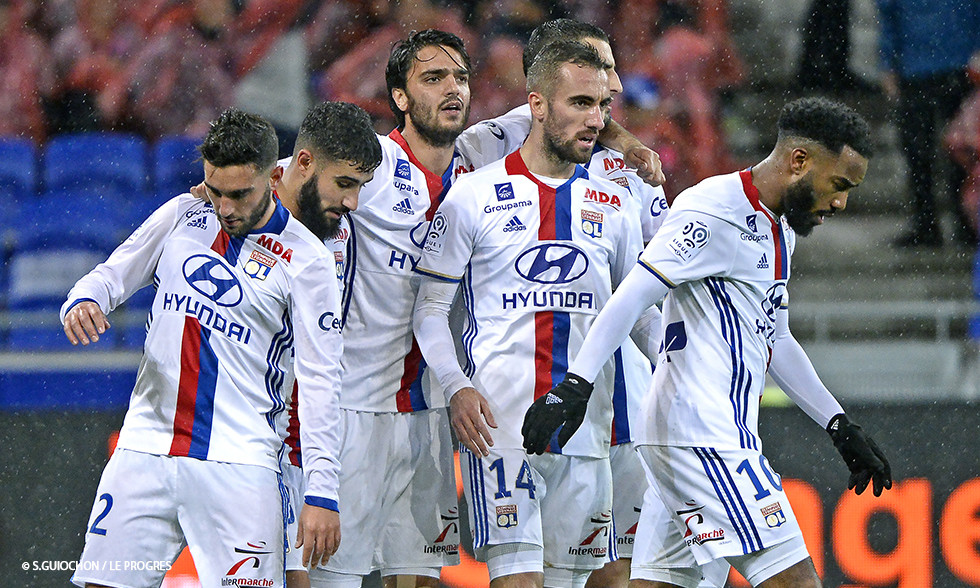 Away to a troubled Lille side, Lyon will be looking to make it three wins in row and continue their climb back up the league table. A win will also put them in good stead for the huge week ahead.
Momentum to maintain
They haven't had a run like this since August, when the two opening rounds both produced victories. They've now won against Toulouse - three weeks ago - and then against Bastia five days later. OL have managed to string two wins together for the first time after those against Nancy and Caen at the start of the season. This elusive three-win streak is something worth striving for, given that OL are now seventh in the league on the eve of the trip to Lille; if OL are going to get back up the rankings, they need to start here. Particularly in this coming week, with the Parisian giants looming soon after the do-or-die Champions League match against Zagreb.
The start of another marathon
The heady pace of the last few weeks will begin all over again. And it will get even more intense: this Friday, after two weeks without playing, Lyon will embark upon a series of showdowns that will take them through to the end of the year. Between 18 November and 21 December, there are ten matches on the programme - that's an average of a match every three days. The start of the Coupe de la Ligue will come on top of some crucial European matches as well as the major clashes against Paris, Rennes and Monaco in Ligue 1.
Lille, a team in disarray
The match against Lille is also something of a challenge for Bruno Genesio's men. OL, having won more away matches than at this stage in the 2007-08 season, are up against a wounded beast: LOSC, 18th on the ladder with ten points, are having their worst season since being promoted to Ligue 1 in the 2000-01 season: with eight defeats already, only Lorient have lost more matches. But those disappointing results are partly attributable to a spate of injuries; even if he can count on Civelli, who's coming back from suspension, and on De Preville and Lopes, Antonetti will have to make do without Mendes, Obbadi, Tallo and Bauthéac.
Choices to make and an attacking line-up to revamp
But Antonetti's Lyon counterpart is no longer in the same situation. Bruno Genesio will by now have several more options for his starting line-up: Rafael is returning from suspension and Valbuena and Rybus are fit again. Also, Mammana is available at last. But the OL coach will be constrained to reshape his attack in the absence of Fekir, who's suspended, and of Ghezzal, who's not yet fit. "We'll probably go back to a system we've already used", says Bruno Genesio. "But since they've all been used, that leaves you with a choice (smiling)."