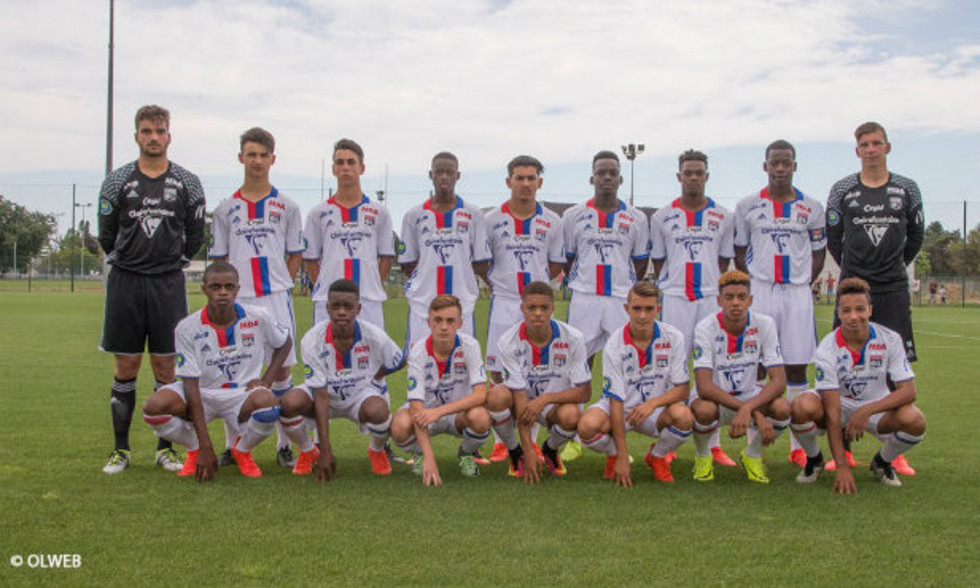 Lyon ran out convincing winners in their Week7 Group C clash.
It was an eagerly anticipated fixture and it lived up to its promise. Lyon started very strongly on the main pitch at the Groupama OL Academy, breaking the deadlock after just three minutes. Marc Basile released Mohamed Bahlouli, who opened the scoring with a shot just inside the base of the post (1-0). Before half an hour was up, Armand Garrido and Pierre Chavrondier's doubled their lead, with Bahlouli providing the assist for Esteban Lepaul (2-0).
The second half was much more balanced and it wasn't until the last five minutes of play that Lyon definitively killed off the match - thanks to a 25-metre shot from the inevitable Mohamed Bahlouli (3-0). This sixth victory in seven matches leaves Lyon atop Group C ahead of their trip to Puy-en-Velay next weekend.
Armand Garrido (OL coach): "We got to see a great performance from the youngsters today; it was lively, both teams are excellent and there were chances each way. Clermont Foot did well to get stronger in the second half and not give up, while for us this was the most accomplished performance of the season so far."
The OL-Clermont Foot match will be available for viewing in full on OLTV on Monday, 10 October from 20:25, with commentary from Gabriel Vacher and Robert Valette.
...

. TEAMSHEET .

Main pitch at the Groupama OL Academy in Meyzieu.

U17 (Week 7, Group C): OL 3-0 Clermont Foot (2-0)

Referee: E. Maric. Attendance: ca. 100


Goals: M. Bahlouli (3' and 85') and Lepaul (20') for OL.

Yellow card: Perrier (75')

OL: Girardot - P. Kalulu, Rampont, Mayounga, Bard (Perrier, 46') - Marc, Tshipamba (Augarreau, 57'), M. Bahlouli - Mattoir, Lepaul (Soumaré, 74'), Geubbels. Coaches: A. Garrido and P. Chavrondier.

...