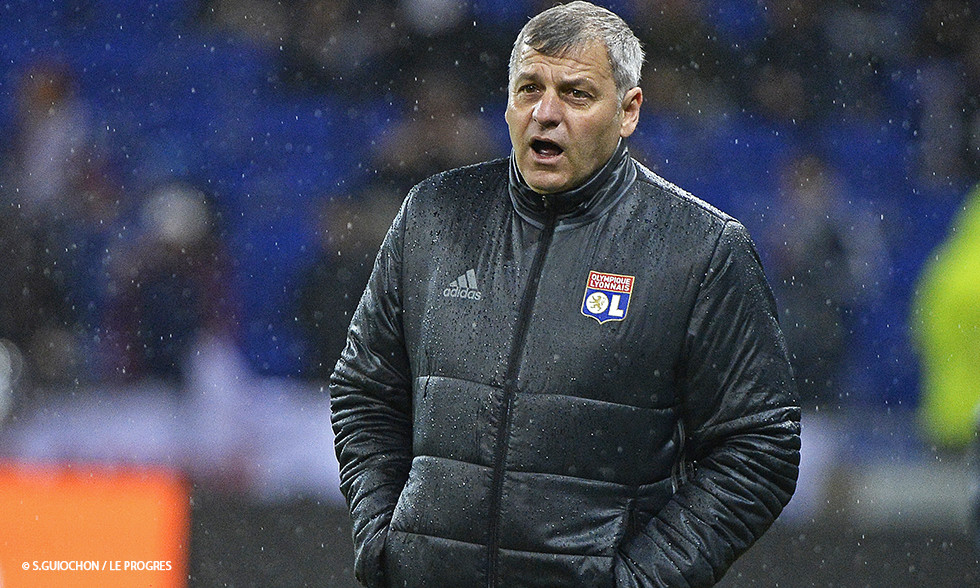 The OL coach and players gave their thoughts after the 2-1 win over SC Bastia.
Bruno Genesio
"I'm happy with the win, but I'm disappointed with the performance. In the second half, I expected much better. I'm disappointed with what I saw after the break. It's not the first time this has happened. Football is above all about humility and tonight, we were greatly lacking. I'm almost ashamed to have won this match. We scored a lucky goal and then conceded one towards the end."
Bruno Genesio au micro d'Arnaud Rivenet après #OLSCB pic.twitter.com/8b0ZWlNHBl

— OLTV✏ (@OLTV_officiel) 5 novembre 2016
Corentin Tolisso
"As far as the points go, it's great. It was a little more complicated tonight. In the scheme of things, this is a welcome victory. We couldn't manage to kill off the match. Our second goal freed us up. We can't use the weather as an excuse; it was the same for both teams. We must now get back to work for the match against Lille in two weeks."
Jordy Gaspar
"I'm really happy to have made my first start at the Parc OL. I found my feet and I felt good. I had a great time… The end of the match was complicated. There was a lot of frustration because we should have scored more goals."
Jordy Gaspar en interview d'après-match #OLSCB pic.twitter.com/eFBcxASUdE

— OLTV✏ (@OLTV_officiel) 5 novembre 2016
Emanuel Mammana
"Despite everything, this win is important. It wasn't pretty though. I am disappointed and annoyed to concede a goal right before the end of the match. We had many chances to kill the match off. It's frustrating. The whole team was annoyed at the end of the match. We're still on the mend. OL has to get back up where it belongs."
Clément Grenier
"I feel great. I put in a lot of enthusiasm and drive when I get some playing time. We did some interesting things this week, even though we need to work on our game a lot. We were a little bit predictable at times and we need to remedy that. We're happy about the three points; they're all welcome."
.@clemgrenier se confie à Arnaud Rivenet au sortir des vestiaires du Parc OL #OLSCB pic.twitter.com/RnemS5VUmp

— OLTV✏ (@OLTV_officiel) 5 novembre 2016
Nabil Fekir
"We didn't convert our chances. We made the match tougher for ourselves. Individually, I felt good. I lacked a bit of luck in front of goal. But I'm not too worried. I'm working to keep improving."
Gaël Danic
"We had a bit of trouble in the first half. After the break, we changed tactics. That improved things. We felt OL were a little tired as a team. We tried to capitalise on that but couldn't quite manage to. OL are clearly the superior team. With 11 against nine, they perhaps took their foot off the gas a bit...This magnificent stadium does the club proud."