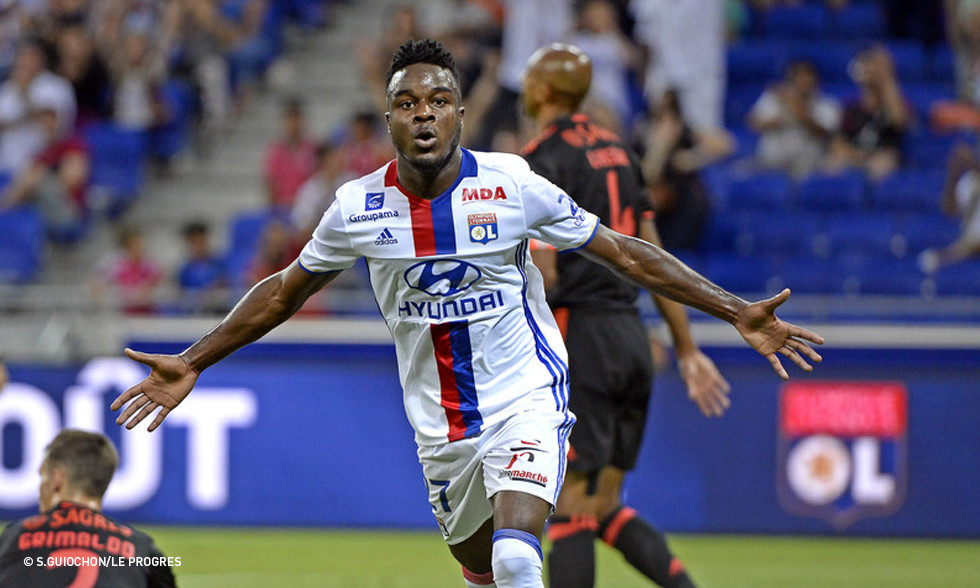 Three days after their huge performance in Turin, Lyon find themselves back on the national scene and at the Parc OL, looking to build on their fine displays against Toulouse and Juventus. And also to climb the ladder before the international break.
Turin boost
Surely the Turin trip was more than just another point in the course of the season. Heroic at Juventus Stadium, Lyon showed courage, teamwork and also selflessness to keep their qualification hopes alive. But with the quality they showed against Toulouse, OL also demonstrated the values that can take them to the lofty heights of their ambitions. That can set them up for the future. A future that's not so far off...
Collect points before the break
Lyon need to string the results together in Ligue 1. It was a mental victory to come back from a dangerous situation in Toulouse, and Maxime Gonalons and his teammates need to underwrite their revival by claiming back-top-back wins, something  they haven't yet managed this season. With Lyon sitting in eighth place, seven points shy of the top three, these are the sort of the matches that make a difference, however small. A sub-par performance would be most unwelcome, particularly after a resurgence of form and ambition. This isn't the time to succumb to doubt.
Give the Parc OL something to smile about
A long-time impregnable fortress and the scene of many triumphs, the Parc OL already is already feeling the lack of recent success. The Décines arena hasn't seen a win for a month, not since the always important derby win over Saint-Etienne. There have been only two matches since then - both ending in defeat, against Juventus and Guingamp, but the Parc OL fans expect a positive reaction in this next match at home, where nine matches in OL's incredible unbeaten run of 11 took place. What's memorable about the 11-match unbeaten streak is that nine of those matches took place there. So to hit the comeback trail now wouldn't be a bad idea.
Tough times in Bastia
Gaël Danic's team isn't really in form at the moment. They've taken only one point from their last four fixtures - a goalless draw against Dijon last week. Away from the Island of Beauty, their record is even more alarming: Bastia, 14th and only a point above the drop zone, have lost their last four away games in the league. Without Squillaci, Bifouma, Djiku and El Kaoutari, they are not ideally positioned to make an impact at the Parc OL - but OL must remain vigilant.