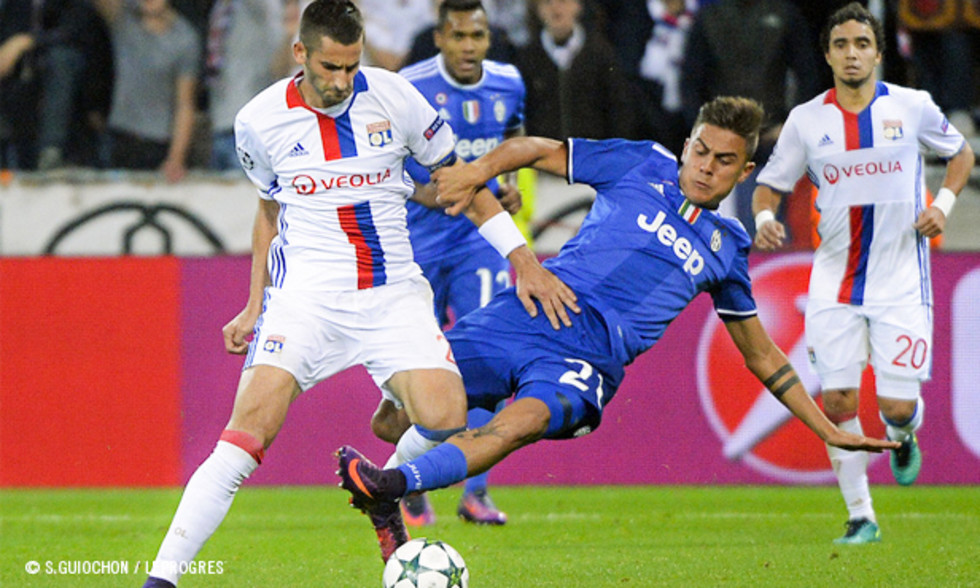 Lyon travel to the Juventus Stadium needing to take all three points to keep their knockout-round hopes alive.
To stay alive in the Champions League
With only three points so far in the group stage, Lyon now have no choice but to hit the comeback trail. A loss this Wednesday in Turin would seal their exit from the competition... but not if Seville lose their match against Dinamo Zagreb, who are in bottom spot in Group H. That's an unlikely scenario given the early group-stage results, and Maxime Gonalons and his teammates shouldn't count on it. They therefore have to take maximum points at Juventus Stadium to hang on to their place in the competition.
Looking for the upset

The Juventus Stadium is a very inhospitable place for visiting teams. A Lyon victory on Turin soil will simply be a miracle given that every Juventus player is a monster when playing on his home ground. The Italian club has gone 18 matches unbeaten in Europe, their last defeat dating back to 10 April 2013, against Bayern. Only a few opposition teams found the net in Turin in last season's group stage. It's amazing statistics like these that prove the Juventus Stadium an impregnable fortress...
Benchmark win in Toulouse
Bruno Genesio's men can draw strength from their hard-fought win in Toulouse at the weekend. Even though they didn't play their sparkling best football, their mental strength came to the fore as they claimed a win precious in terms of points won as well in terms of confidence. After five defeats in six matches in all competitions, OL stuck together and worked courageously to get their heads above water despite going a man down on the hour-mark. They will need to do all of that again - at least - in order to hope for a result against the great Juventus.
Juventus: big names missing
Giorgio Chiellini suffered another harsh blow on the weekend. Having already missed the first UCL clash with Lyon two weeks ago, the Italian central defender went off in Naples with a thigh injury. He joins Lemina, suspended, and Dybala and Pjaca, both injured, on the list of absentees ahead of Olympique Lyonnais' visit. As for Lyon, only Mathieu Valbuena, out after having dislocated his shoulder, and Christophe Jallet miss the starting whistle. All other options, particularly offensive ones, are at the Lyon manager's disposal.