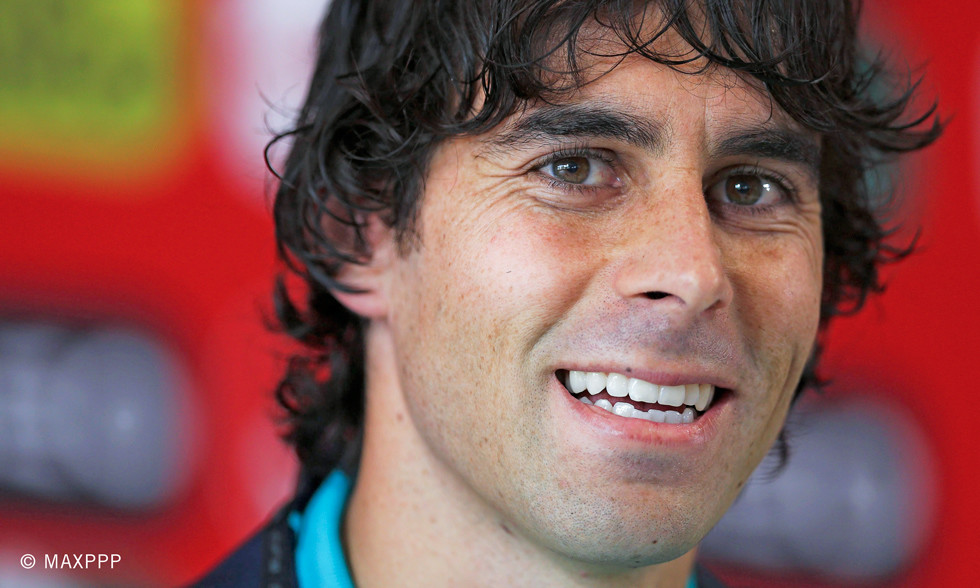 An old boy of both OL and Juve, the Atlético Madrid midfielder has a unique perspective on Tuesday night's clash at the Parc OL, but it became apparent in this interview that his still has a strong attachment to Lyon.
First of all: Tiago, how are you?
I'm really well as I've just returned to action after a serious injury last season (he fractured his tibia in November 2015). I've recovered pretty well and this season, I want to make the most of it all. At 35, I'm lucky enough to be playing for a club that is growing in stature each season. The team is getting stronger and stronger and I'm proud to be a part of it. As long as I have the desire to play - and as long as my body holds up - it's a no-brainer for me. I'll play through to the end of the current season and then we'll see where I'll be next season.
Does it feel like nearly ten years since you left OL?
I left Lyon in 2007 but OL remains in my heart. I'll never forget my two seasons there. Even thought I have had some good seasons elsewhere, those two years with Lyon will always have a special allure. Whenever I bump into an OL fan, they remind me about my goal in Saint-Etienne. It's true that it was a real highlight and I had a lot of those with OL. I also remember Fred's match against PSV Eindhoven and our celebrating the title in the streets of Paris…
Can one draw a parallel between your Lyon side and the Atlético team of today?
I don't think so. At the time, we were head and shoulders above the competition in the league in France. We had no competition in Ligue 1. With Atlético, that's far from being the case. Even though we twice made it to the Champions League final, it's a very tough league with formidable competition in the form of Real Madrid and FC Barcelona.
Do you have the time to follow OL's fortunes?
I stay up to date with the club's ranking but I don't necessarily have the time to watch the matches. I know Bruno Genesio, who was there when I played at the club, and I know that there are some very good players like Lacazette and Grenier who were still in the youth academy in my time at the club.
There is also a Portugal international in Anthony Lopes…
I know him well. I was still playing for the national team when Anthony joined us. He was a bit shy in the beginning and didn't speak Portuguese so well (laughs). Now, he has made a place for himself and that's no surprise. He's a great goalkeeper and a person I appreciate a lot.
How do you see the clash between OL and Juve?
I know both clubs well and it's a special match for me as I was lucky enough to play for both sides. Sincerely, I think that Lyon can win even though Juventus are of Europe's biggest clubs. It's my heart talking though, as even though I still have a lot of friends in Turin, Lyon will always be a special club for me. I'd love to play against Lyon so I could check out the new stadium and reconnect with the fans.
Do you have a message for the club's fans?
I'd like to thank them again for the two years I had there. I often think about my time in Lyon and one day I'd like to take my kids there to show them the city and tell them about the great moments I experienced in France.
...

Tiago's Antoine Griezmann story

"When he arrived at Atlético Madrid, he told me he absolutely wanted my shirt. I was very surprised, but it turned out that, before coming to Spain, he loved going to see OL play and he was in the stands when we pulled off some big results in the Champions League. Antoine has become an incredible player. He has a certain simplicity to his game, but he is the star of the team."

...