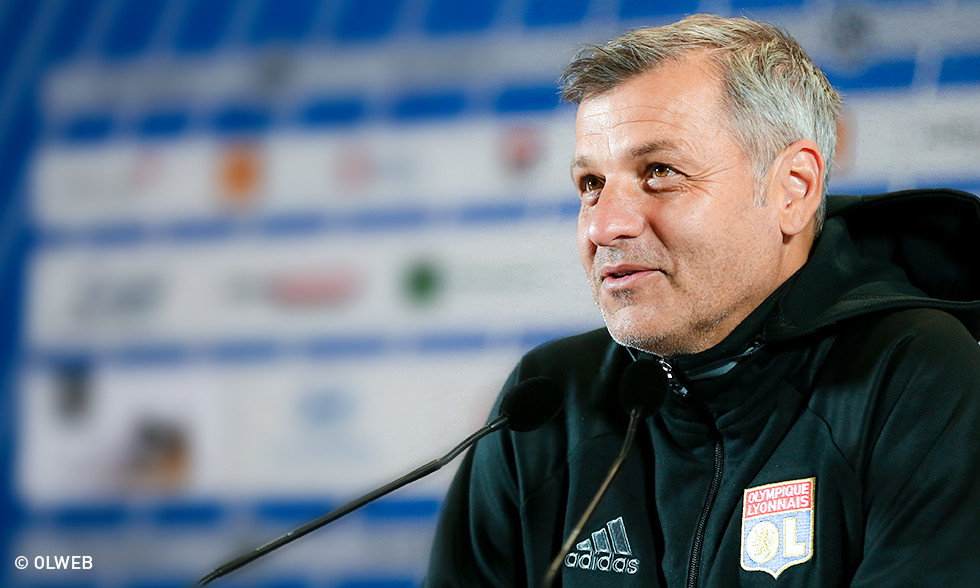 The squad for Nice
Christophe Jallet and Maxwel Cornet are still injured but the infirmary is slowly emptying out. Alex Lacazette and Clément Grenier are rejoining the squad and we'll see whether Rafael can also be included in the trip to Nice. It's good news and I prefer having choices to make over having to cobble sides together. At the start of the season, Nabil Fekir wasn't yet at his best and then Alex Lacazette and Rafael got injured. I can't wait to have my squad back at 100%, so we can see what my team can really do. The returns from injury will help us, that's for sure, but we also need to rediscover our collective discipline so we can make the most of our next three matches, against Nice, Juventus and Guingamp.
The return of Alex Lacazette
We'll see on Friday night whether he starts. He was out of action for five weeks so he's not yet at 100%. We'll see how long he can play for. We were champing at the bit to have him back in action; he's a decisive player but we need to be careful and ease him back into action. I take responsibility for having played him against Bordeaux. I have said as much publicly, so if now it turns out that I haven't learnt my lesson, then I really am a dope.
… and Clément Grenier
Clément's real challenge now is not to get injured and to rack up the game time. He has been plagued by injuries over the last two years and I truly hope that he has definitively put all that behind him now. We need talented players like him.
The match against Nice
Tomorrow's match is not a rehearsal for the Champions League. Both sides play the same system but Nice's 3-5-2 is different from Juventus'. We're up against a Nice side with a lot of young talent, especially in midfield, and one very talented forward. We'll take stock after the match. Above all we want to have a good match and then use the four days to recover well before taking on Juventus. We'll work Alex and Nabil into our system, the former in the striker's role and the latter working around him. It's a system that could well suit our forwards but also our midfielders and our wing-backs.
Mathieu Valbuena
Mathieu started away to Lorient and against ASSE with differing results. When I make my choices, I think about the balance of the team and how each player is performing. Mathieu is a player just like any other. People talk about him a lot and I don't really understand why. I count on Mathieu just as I count on all my other players. It's up to him to perform when I call on him.
Enmity between Bernard Lacombe and Gérard Houllier
I didn't enjoy it that much at all… but it's part of life at a football club. We can talk among ourselves but we should avoid doing it in the press. They are two people with whom I speak a lot and who help me do my job: I have known Bernard Lacombe for 30 years and the relationship is primarily technical, with discussion of aspects of the game, players and tactics as well as conceiving plans for training sessions. With Gérard Houllier, I talk a lot about management and I never hesitate to consult him on certain specific topics.
François Hollande's comments
I find it regrettable, as it reflects, unfortunately, what a lot of people think of a part of the population of our sport - and it's not true. There is a negative image of players. Sure, they don't play music or act in the theatre, but there are real values in football. I'm not saying there's no problem but I think people are exaggerating. There may be a bit of jealousy going on in these judgements as footballers earn a lot of money and are become public figures. There also seems to be a policy of political correctness in the lead-up to the elections.