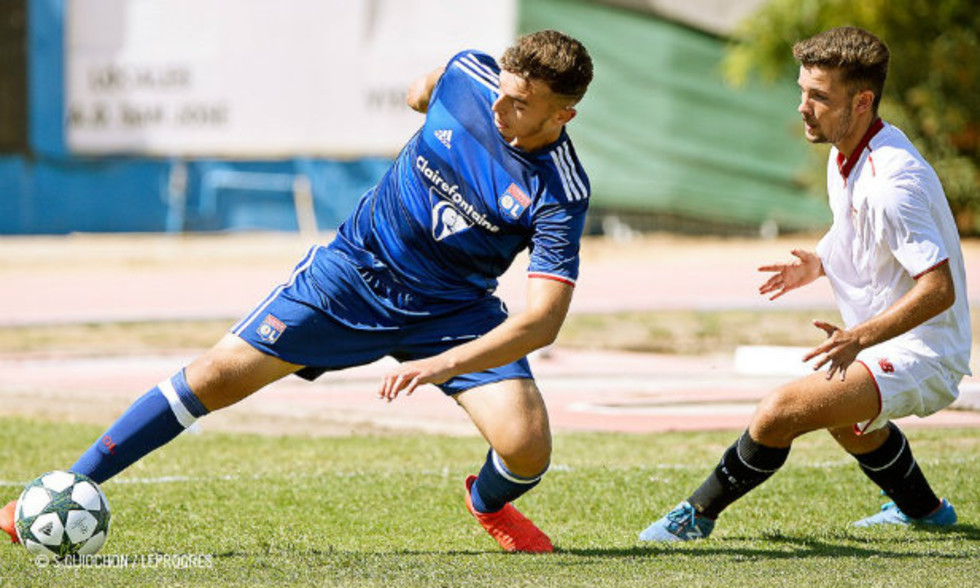 Lyon returned home with plenty of regrets after their Week 8 Group D clash, having lost in Marseille by conceding two goals in the final minutes after twice having taken the lead.
Joël Fréchet and Cris' players were looking to get back on track after three matches without a win, but they ended up falling to the first defeat of their league season despite largely dominating them match from beginning to end.
After a string of chances, OL opened the scoring just before the break, with Amine Gouiri setting up Pierre Nouvel to score (0-1, 45'). But Zacharie Brault-Guillard and his teammates lost the thread somewhat after the break, and were quickly caught out by their hosts (1-1). However, OL looked to have taken care of business when Amine Gouiri turned scorer, pouncing on a nod-dwon in the area (1-2), but then the match turned into a catastrophe for OL. After several chance to make it 3-1 had gone begging, OL conceded a leveller in the 89th minute (2-2) and then conceded the winner after giving away a penalty in injury time (3-2).
This first league defeat of the season doesn't do OL's standing in Group D any favours. With a record of four wins, three draws and one defeat, OL will be looking forward to taking on bottom side AC Ajaccio in Week 9.
Joël Fréchet (Joint OL coach): "It's a tough loss to accept, given how much me dominated the match. We racked up about ten scoring chances and then went and lost it in the very last minute. It's extremely frustrating."
...

. TEAMSHEET .

Stade Rogert Lebert in Marseille

U19 (Week 8, Group D): OM 3-2 OL (0-1)

Referee: C. Billy. Attendance: ca. 100


Goals: Nouvel (45') and Gouiri (60') for OL.

Yellow cards: Ngwabije (61') and Racioppi (92')

OL: Racioppi - Brault-Guillard, Vieira, Ngwabije, Nouvel - Devarrewaere, Neto, Rafia (Ndicka, 70') - Ouazine (Dramé, 80'), Gouiri, Kitala. Coaches: Cris et J. Fréchet.

...