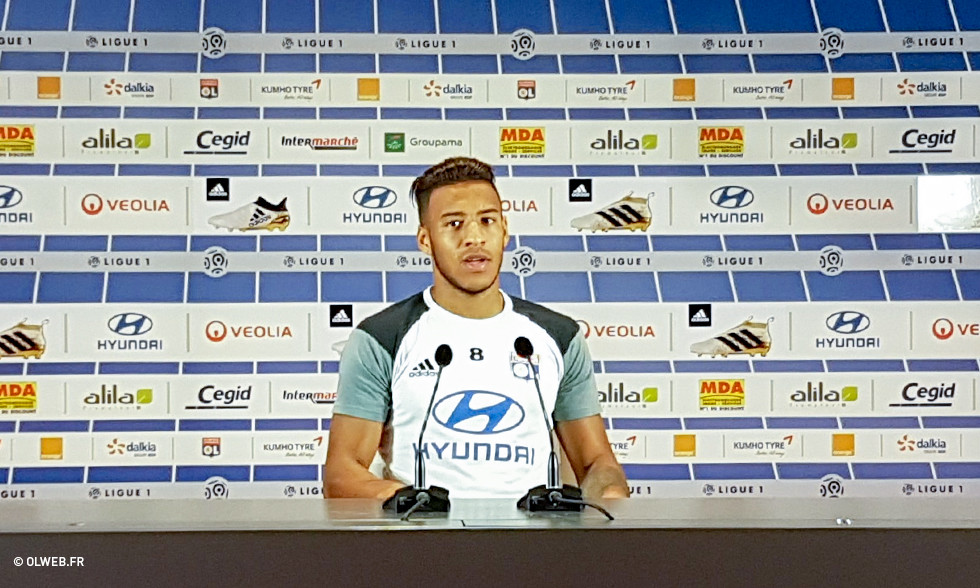 The OL midfielder spoke about the importance of the derby, his new role as captain and his dreams of playing for France.
The derby
We absolutely have to win; we need the points. Sure it's a derby, but there are still three points up for grabs, just like in any other match, and we need to take them. We've lacked efficiency up front of late but it will come back to us. The derby is the most exciting match in Ligue 1 - it's a huge event for us and for the fans. Every season we look at the calendar to see when it will be taking place. It generates more excitement and more atmosphere and the challenges are that much tougher. Since Wednesday, everyone has been focused on the derby - we know how important it is. Recent signings like 'Ryba' (Maciej Rybus) and 'Ema' (Emanuel Mammana) already know all about it.
Derby captain
It will be a great source of pride to be OL's captain for the first-ever derby at the Parc OL. I've been at the club since I was 13 and it's a dream to wear the captain's armband for this match; I'm very happy. Being captain is a very special role and I try to fulfill it to the best of my abilities. You have to talk a lot and encourage everyone. But we all talk to each other on the field, we all stick together.
.@CorentinTolisso "Ça sera une fierté d'être capitaine pour le premier derby au @Parc_OL" #OLASSE #teamOL pic.twitter.com/KWuoXpVfZK

— Olympique Lyonnais (@OL) 30 septembre 2016
Saint-Étienne's form
We mustn't underestimate them. Yesterday they equalised at the very last minute. They're a good team, so it's up to us to do the work we need to do and stay focused right up until the final whistle.
Anthony Lopes
'Antho' is very motivated - he's 100% Lyon. We've played a lot of derbies together at youth level, so I know that he knows what's up. He's in great form at the moment - he saved us in Seville. He's an important figure in the dressing room and he doesn't let what others say affect him.
Derby plans
Right from the start we'll have to press them and push the pace. We need to take the match in hand and take Saint-Etienne by the throat. We'll need to take our early chances and kill off the match. Set pieces will be important as they can allow anyone to take the lead. I've been lucky enough to score a few headers from set pieces of late, and I hope to keep that up.
Compliments from Juninho
I was Juni's number one fan at OL. I think he's the best OL player sicne the club's creation and his words touched me. Before him, other great players wore the number eight shirt, and that's why I chose it."
France
I have set myself the objective of making it into the France team but you should never rush something like that. I'll get there if I can rack up the good performances in the Champions League and in Ligue 1. There is a lot of competition in midfield.
France U21s
We should qualify for the Euros but it's not just up to us. I think the most recent U21 squad is the best one for the last two years. We need to do all we can to go and win this match in Ireland and qualify for the Euros. We had our destiny in our own hands before the match against Ukraine, but unfortunately we lost. But we still have our chances and we believe we can do it.