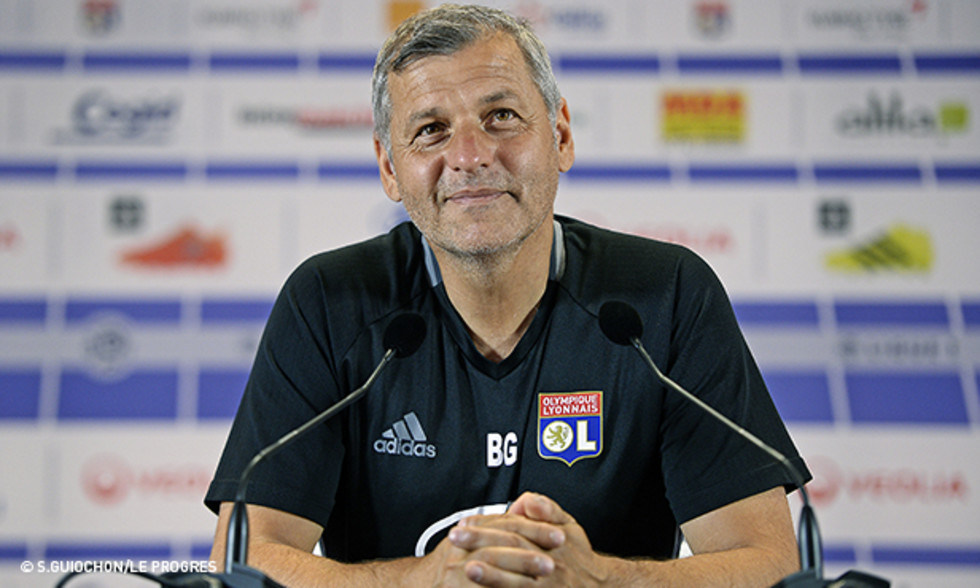 ON the eve of Montpellier's visit to the Parc OL, Bruno Genesio attended the customary pre-match press conference… and announced the return to the squad of Mathieu Valbuena and Nabil Fekir.
Injuries
"Valbuena and Fekir will be in the 22-man squad to prepare for the match. Clément Grenier saw the doctors this morning. Things are on schedule but it's still too soon for him to return to training. He's working on the exercise bike. We hope he'll be ready to go for the derby. There is a bit of a question mark over Rachid Ghezzal, as he had a bit of a temperature this morning. Mammana is in the running for a place."
The return of Nabil Fekir, Mathieu Valbuena
"They're players who have this capacity to be decisive - to score or set someone else up to score. These are important assets, especially in our current circumstances. They will certainly be on the bench, but they can still make an important contribution. Nabil may well have the chance to express himself in a position he is more comfortable in."
The stakes as Montpellier come calling
"We steadied the ship in our last two matches, even though in Marseille we could have done better, especially in attack. We need to confirm this bounce-back and rediscover our confidence so we can take all three points and climb up the table. Things are always urgent at OL. We should be higher up the table than we are and we need to show the same spirit we showed last week. A win would allow us to progress. We still have three Ligue 1 matches before the next break, but we're on the right track."
The formation
"I don't think that I will change it up, but I'm not sure. Adjust the 3-5-1-1? In Marseille, Maxwel Cornet was isolated. I'm aware of that but you also need to take a look at what forces were at play. We'll think about it until tomorrow. It's a possibility. Maxwel Cornet is our only fully fit striker right now, so it's tough to do things differently. We should be more attacking tomorrow though because we'll be playing at home. We might have a bit more of an attacking system. Rachid Ghezzal is one of the players who could bring us a technical touch going forward. He's just missing a bit of rhythm right now."
The three-man defence
"People always think it's a defensive system. I don't think so. The wing-backs need to play high up and actually they're like midfielders. It all depends on how you do it. Our three central defenders were very solid against Marseille."
Gonalons' suspension
"The foul looked really bad, but I know Max and I know there was no way he was trying to hurt the guy. I hope Max doesn't get his suspension extended for appealing the decision The sanction is a bit severe. Maxime was consulted as to what he wanted us to do about it."
Last season's heavy defeat to MHSC
"We all remember that match. It was a very tough period for us. It was perhaps the worst match that OL have played for a very long time. But we bounced back, and that match is a long way behind us now."
Lucas Tousart's performance
"He was disciplined. He loves to run but he didn't tire himself out in Marseille. He's intelligent. It's great for us to know that we have talent waiting in the wings. I have a lot of faith in him."