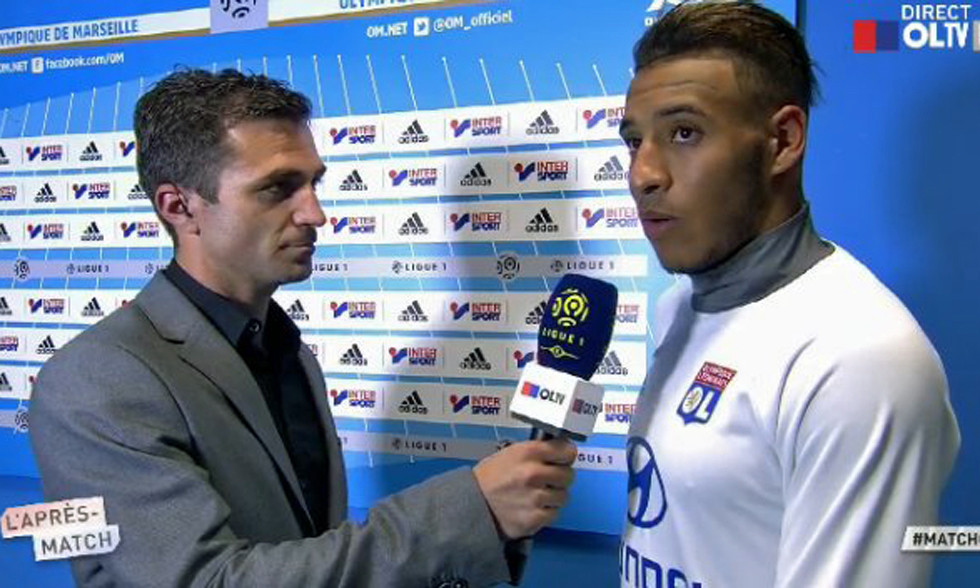 The OL coach and his [players gave their reactions to OLTV following the Champions League Matchday 1 clash with Dinamo Zagreb.
Bruno Genesio
"I'm satisfied with the result and the way we got it. We got off to the best possible Champions League start. There are only positives. We kept cool after losing two on the trot, and we will do so after this win as well. It was our most accomplished performance so far this season. We were very good even though we let up a little bit at the end of the match. We had some very promising passages of play and showed a lot of energy in defending as a unit. It's the players who bring the system to life, and they stuck to our principles. I needed to find the best system, and I'm happy. This is a great reward and perhaps we will keep using the system. We've shown we can play with two different playing systems, which is very exciting. We have technical, tactical and mental resources."
Corentin Tolisso
"We knew we had a big match to play and that we had to start well. We had a huge match and we need to repeat this kind of performance. I had a good night playing as a number ten. It's important to help the team. It's a different position… Our playing system was adapted to fit this kind of match. The coach told us that we had the players to play with a three-man defence and he was right."
Anthony  Lopes
"We fought hard with the means we had at our disposal. Everyone was open to instruction these past couple of days as we worked on the system. We conceded very few chances in comparison with our recent outings. We need to keep going like this and I hope this win puts us in a good position going forward. Our injured guys were here to egg us on. It's a family."
" L'@OL est une famille on a vu ca dans le vestiaire avec tous les blessés qui étaient là pour nous." #Lopes #OLZAG pic.twitter.com/CFgwdvj2yf

— OLTV✏ (@OLTV_officiel) 14 septembre 2016
Jordan Ferri
"It's great to get off to such a good start. Some were saying that it's a bit crazy to change your system for the Champions League but we put our faith in the coach. We talked about it a lot and we came to see that it was the right solution. This system allowed us to win the ball back a lot. There are a lot of positives tonight and this match can be a real boost for us going forward. We need to recover well ahead of a tough trip to Marseille."
Nicolas Nkoulou
"This has done us good. We're very happy to kick off in this fashion; it augurs well for what's to come. We had to adapt to a new system. We stayed solid and kept our shape, managing to keep a clean sheet. Everyone pulled in the same direction… I think my return to the Vélodrome will be a noisy one. I'm looking forward to defending my new shirt."
Maxwel Cornet
"We wanted to show our fans a better side of ourselves. We tried to press high and not let them get out of their own half. I'm happy to have scored. I had been waiting for this goal for a little while - and scoring in the Champions League is super."