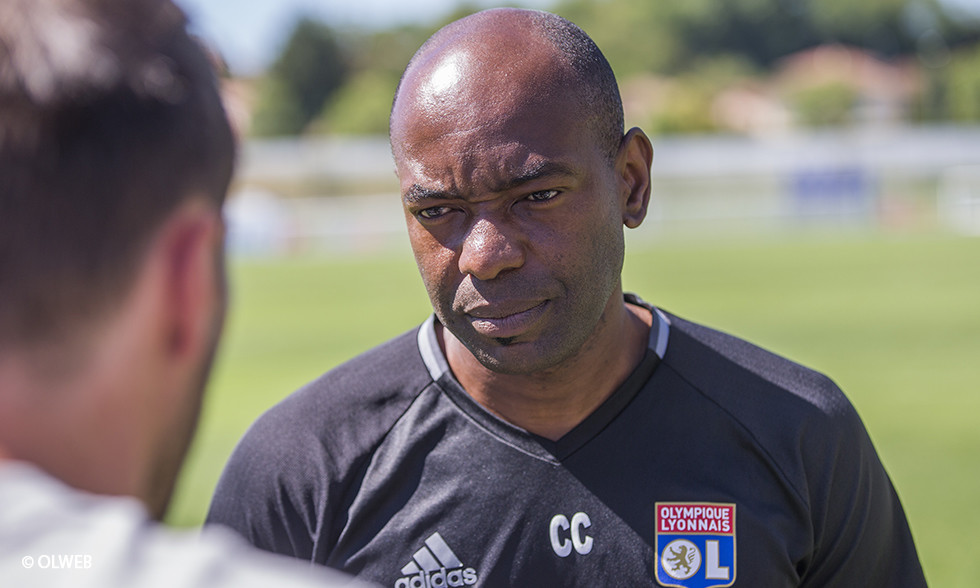 The former OL defender and current OL assistant coach played 27 Champions League matches, notably making it to the quarter-finals and facing the likes of Real, Bayern and Milan.
What does the Champions League mean to you?
"It's a huge pleasure to be lucky enough to have played in this competition and to have participated in such an adventure. All the greatest players have played in the Champions League. It's the highest level. Even though I won't be out on the pitch, it will be a huge pleasure to taste it all again and to re-experience the competition, this time from the coaching bench. When I hear the music, I will have shiver, I'm sure. I will be flooded with memories, I'm sure."
What are your memories from this competition?
"There are many, but there were three main ones. The 3-0 win over Real Madrid (season 2005-06, at Gerland), the 3-0 against Bayern (season 2000-01 at Gerland) and the 2-1 win in Munich (season 2003-04). Those three matches are unforgettable."
Is not winning the Champions League the biggest regret of your career?
"I can't talk in terms of regrets. It takes a lot to win the Champions League. I dreamt of winning it but unfortunately we didn't manage it. Football is like that. But I only hang onto the good memories, even though there were some not-so-good ones, too. I can only think about it positively."
What are the objectives in the competition this season?
"Of course we want to go as far as possible, and do better than last season. We'll have to perform well to get wins. In the Champions League, having a squad that's highly motivated to pull off something extraordinary is indispensable."
The first European clash at Parc OL ?
"It will be huge. There are a lot of emotions flying around as we begin this new European adventure. We have to win this match. We have a burning desire to do so, even though it will be a tough match."
To finish, what word would you choose to characterise OL's story in the Champions League?
"A dream. Quite simply, a dream."