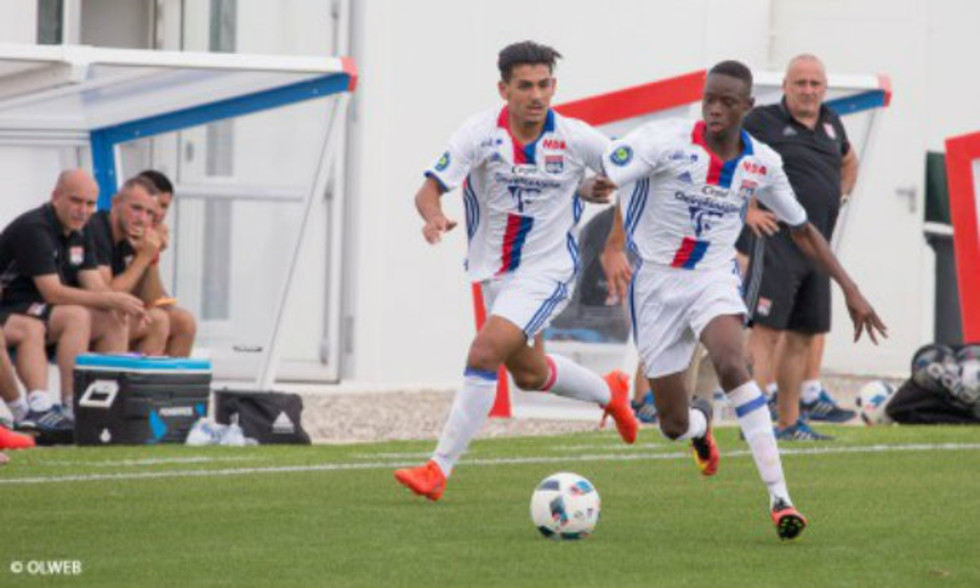 Doubles from Geubbels and Lepaul, with further strikers from Bahlouli and Touati, saw OL help themselves to a big win.
The price was the same in each half: three goals. Mohamed Bahlouli opened the scoring with a generous penalty before Willem Geubbels pounced on a defensive error to widen the lead in the 37th minute. The OL striker was at it again two minutes later, capping off his side's first fully fledged team move of the match with his second.
In the second half, Mayounga and co. started to play some really good football. Hussayn Touati made it 4-0 in the 54th minute before Esteban Lepaul marked his entry into play in wonderful fashion. On the scoresheet in last week's narrow win over AS Montferrandaise, the OL forward bagged a double to add extra gloss to the win for Armand Garrido and Pierre Chavrondier's players (6-0).
Armand Garrido: "I wasn't especially satisfied at the end of the first half; I felt our game was weaker than it should have been. It was much better in the next 45 minutes though, as we used a new formation and created a lot more chances and good football."
...

Teamsheet

Stade de Baradel, Aurillac Arpajon FC 0-6 OL (0-3).

Goals: M. Bahlouli (14'), Geubbels (37' and 39'), Touati (54'), Lepaul (65' and 75').

OL: Girardot – P. Kalulu, Mayounga, Louiserre, Bard – Fumont (Rampont, 80'), M. Bahlouli, Guérin (Perrier, 45') – Soumare, Geubbels (Lepaul, 63'), Touati. Coaches: Garrido and Chavrondier.


...