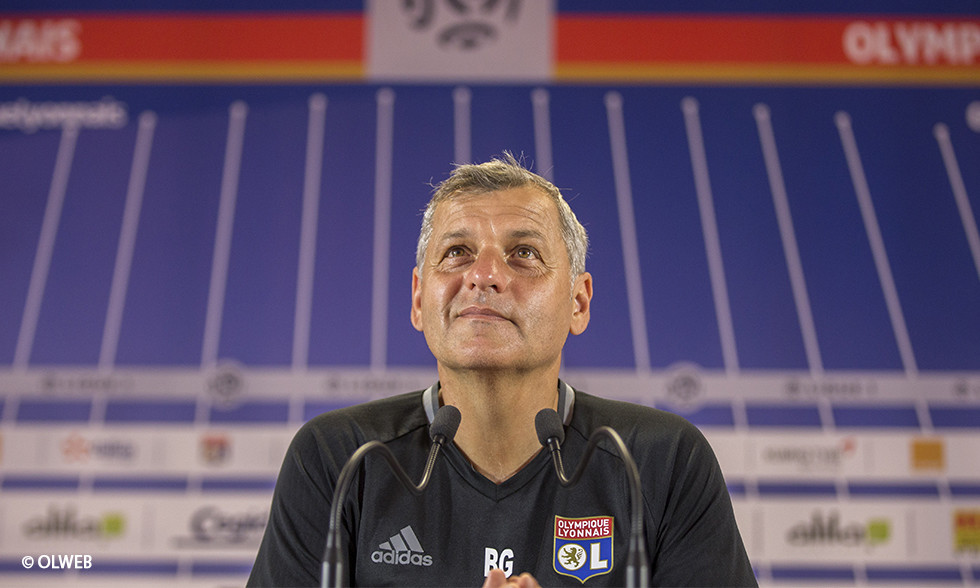 After wishing Bruno Genesio a happy birthday, journalists asked the OL coach about the club's news during the international break and just hours after the end of the transfer window.
Transfers
"We tried everything. I want to thank Vincent Ponsot and Florian Maurice for all they did during the transfer window. We were working non-stop these past few days. We would have liked to reinforce our team with one or two attacking players. Things looked to be on track last night but it didn't work out. Also, I'm happy not to have lost more players. We recruited some experienced, quality players in defence. Everyone gave their all to reach our objectives in the attacking sector."
Iturbe and Nilmar
"We reached an agreement with Roma, but at the last minute, they refused as they had just loaned out another player. As for Nilmar, there were some non-sporting reasons that prevented us from reaching an agreement. The idea was to find a player capable of replacing Lacazette. We also thought about Fred or Njie. There is still a chance we could sign a free agent, but that would only be for the league."
Transfer window regrets?
"A good transfer window is when you reinforce your squad but it's not about having lots of players. We had a lot of offers yesterday but we weren't interested. We didn't want to sign a player just for the sake of it."
Clément Grenier
"He's still here. His interests are our interests, insofar as we are all keen to see him perform well. We will need him. We need to guide him and help him because he's going through a period of doubting himself. He is with people who care for him and love him. I will be having a long conversation with him."
Rachid Ghezzal
"He's a plus for the team. It's important to have a supplementary player who has the quality to help the team shine. His contractual problem is between him and the club. I hope it gets sorted out quickly. He will be available to train with the squad as of Monday."
A change of formation?
"I have already said that I could make some changes to my system. You need to be reactive to the qualities of the squad. I'm giving it a lot of thought. Right now, if a player doesn't make the effort to defend, the team is in danger. That's what got us back to wards the top of the table last season. We mustn't lose that quality."
Bruno Genesio: "We have the means to shine in the Champions League if we learn the lessons from our past"."#teamOL

— Olympique Lyonnais (@OL) 1 septembre 2016
News on Nabil Fekir
"He underwent a minor procedure but it will allow him to come back at 100%. When he is over this slight knee problem, it will be a huge plus for the team."
Aldo Kalulu's return from injury
"I hope that we see him back in action very soon. He will play with the CFA on Saturday. He's making progress. I'm counting on him. He's a promising player who can play in different positions in attack. He just needs to get over his niggling injuries."
The defeat in Dijon
"My words were a bit harsh… In the first half, we showed some excellent things in attack. What I didn't appreciate was how we didn't make the effort to track back and defend. There are several reasons and things that happened in the match: Alex's injury and the second goal, conceded just before half-time, that changed things for us mentally. We were more negligent."