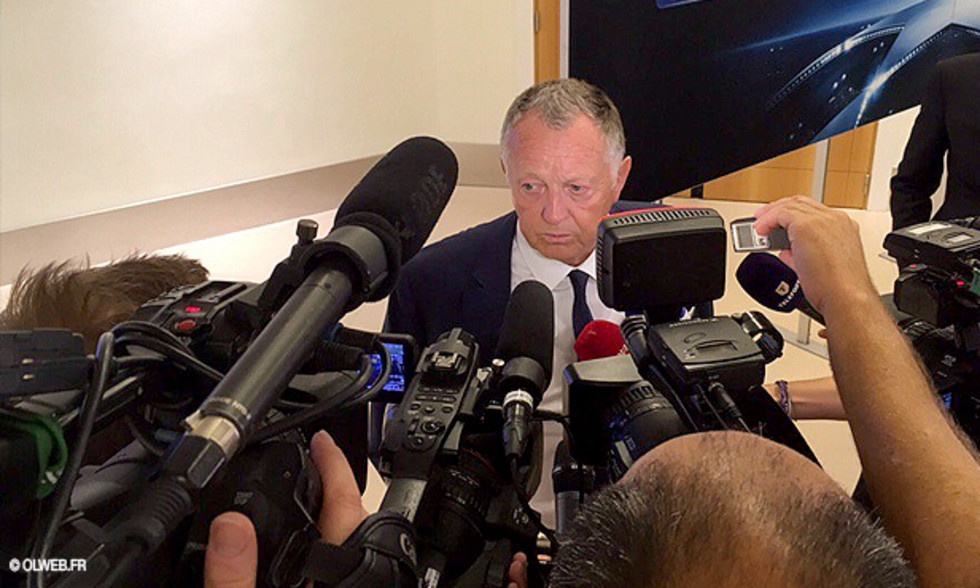 Jean Michel Aulas: "It's an immense source that we'll be welcoming Juventus and Sevilla to the Parc OL. We're in a pretty high-level group but with the players we have, we have the means to do well. This year we'll have a very competitive team as no-one will be leaving before the transfer window closes. This draw completes a wonderful day for OL that started with Ada Hegerberg's award, which almost brought me to tears. I'm also very satisfied with Alexandre Lacazette's and Nabil Fekir's recall to the France squad. And I'm also very confident about the possibility of our quickly reaching an agreement with Rachid."
Bernard Lacombe: "We've been drawn into a high-level group, where we'll be up against some familiar faces in the form of Juventus and Sevilla. For former internationals like us, Sevilla brings back some great memories and we'll also be taking on Juventus, a European giant. And we mustn't underestimate Dinamo, who will have their role to play in this group."
B.Genesio : "C'est 1 groupe très solide avec 2 équipes qui ont un passé énorme en #ChampionsLeague . C'est un tirage difficile. " @OL #CCOL

— OLTV✏ (@OLTV_officiel) 25 août 2016
---
Sami Khedira (Juventus midfielder): "It will be very interesting. The draw has us set to travel to Spain, France and Croatia. I can't wait for the Champions League to start."
---
This draw is very interesting in terms of good football. Sevilla and Juve are institutions in this competition. @MaxGonalons #UCLdraw #CCOL

— OLTV✏ (@OLTV_officiel) 25 août 2016
Jérémie Berthod (OLTV): "The cities we'll be travelling to are relatively close, which is a positive when you're playing matches every three days. Juventus and Sevilla are two true Champions League sides but they are nonetheless within OL's reach. It's an interesting group."
Massimiliano Allegri (Juventus coach): "We lost in Seville last season. The atmosphere will be electric in Lyon and Zagreb. We'll have to be careful but we know what our objective is."