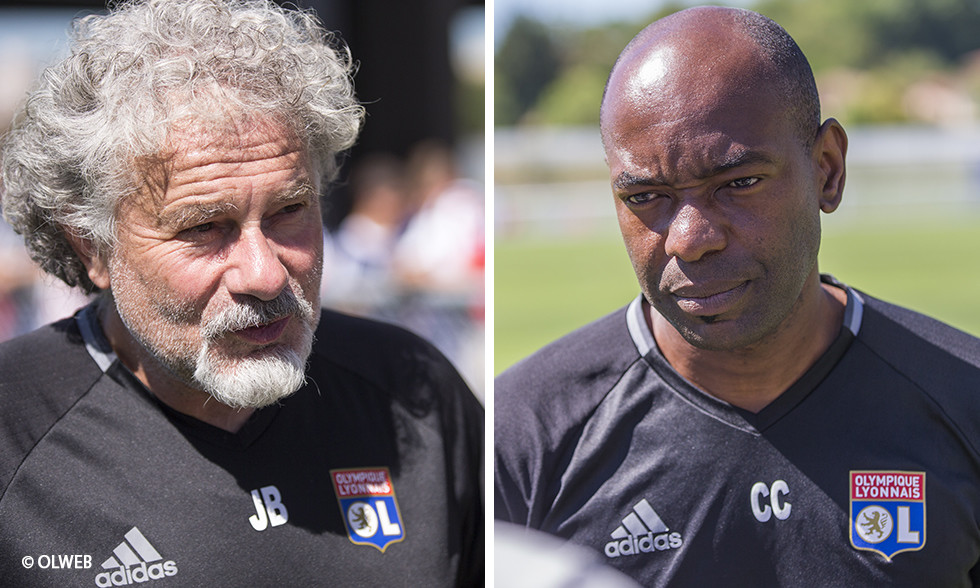 Joël Bats and Claudio Caçapa have opted to extend the adventure with Olympique Lyonnais. Respectively the goalkeeping and defensive coaches of the club, the two men are now linked to the club until 2019.
Joël Bats' tenure as the godfather of OL's goalkeepers has not yet run its course. The legendary OL 'keeping coach has extended his contract by two seasons, linking him to the club until 2019. After arriving at the club in 2000, he remains a cornerstone of the OL coaching staff and has taken former protégé Greg Coupet under his wing and hopes to imbue him with the passion for the job tat he as shown for many years.
Bats is not the only historic OL figure to have committed his future to the club, with Brazilian Claudio Caçapa - who has been in charge of OL's defenders since January 2016 - now also linked to the club until 2019. The former OL captain, who derives enormous enjoyment from every training session, is thrilled with the extension..
Also following suit were chief physical trainer Antonin Da Fonseca, and his collegue Dimitri Farbos, who are both set to stay with OL until 2019.