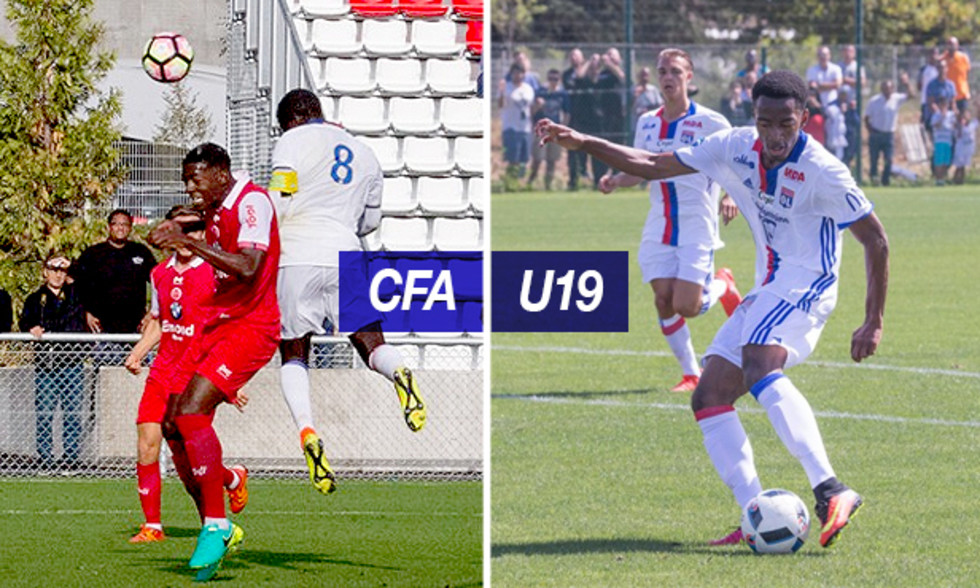 It was a weekend of firsts for OL's young talents. As the season kicked off, the reserves and the U19s played their first home league matches while christening the new facilities - the Groupama OL Training Center for the CFA and the Groupama OL Academy for their younger counterparts. The OL youngsters shone in both matches and didn't keep the fans waiting for the first goals.

On Saturday afternoon, reserves captain Olivier Kemen scored the first-ever goal on the main pitch of the Groupama OL Training Center in Décines, sending a magnificent header crashing into the back of Stade de Reims' net.
Meanwhile, with the U19s, it was Thomas Oualembo who had the honour of scoring the maiden goal at the Groupama OL  Academy in Meyzieu, pouncing on an error in the Cannes defence and making history.
---
You can catch the CFA match between OL and Stade de Reims on OLTV on 22/08 at 20:15 and on 23/08 at 16:30.