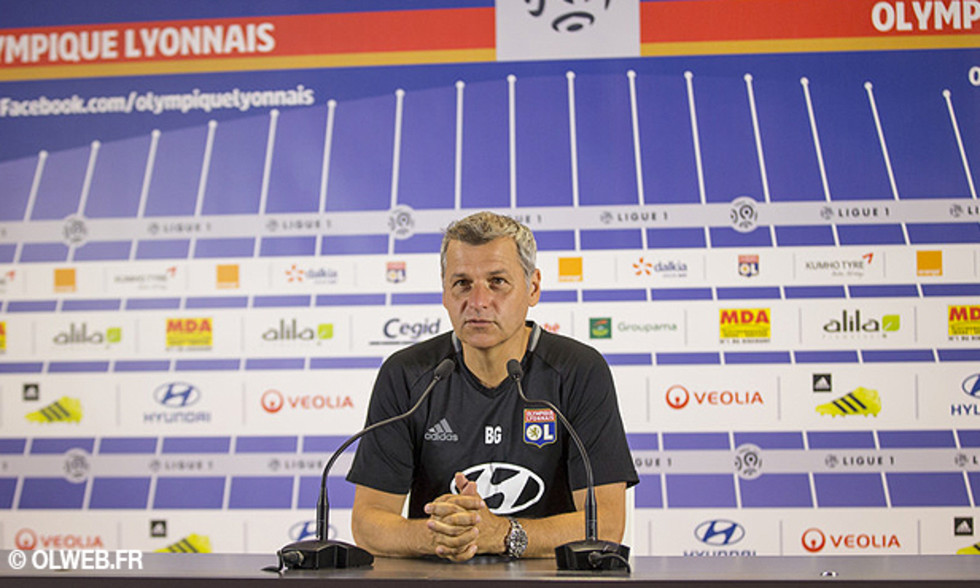 The OL coach spoke about the club's current hot topics two days out from the Ligue 1, Week 2 clash at home to Caen.
Who will be in your squad to take on Caen?
Rachid Ghezzal is still having trouble with his groin, and he won't be in the squad. There is also very little chance of Jérémy's playing, and the same goes for Christophe, who has some back pain. Clément has an issue with his ankle but we haven't ruled him out yet. Some players need to work but he opted to stay in the gym this morning.

This season, you'll be able to make the most of the awesome atmosphere at the Parc OL right from the start of the campaign…
We need to preserve the confidence we gained last year, but we also need to stay vigilant and prepare well for our clash with Caen, who will be coming here with big plans. You don't prepare for a match ten minutes before taking the field. We have had some great moments communing with our fans, but what happened last season belongs to the past. What's important is what happens in the future, starting with Friday's match and the 18 others we will play at home this season.
Do you imagine that it will be an open, attacking match against Caen?
We are two teams who like playing football - Caen are into attacking play. There will certainly be chances going either way, so it's up to us to stay focused and keep our balance between the offensive and defensive phases.
Are you calmer now that you followed up the disappointment of the loss to PSG with a win over Nancy?
We weren't worried after the Paris match, we were just very frustrated and very disappointed. We have corrected what there was to correct, as we always do. As for the Nancy win, the result was flattering. We had 35 tough minutes and we really struggled to get into the match at the beginning.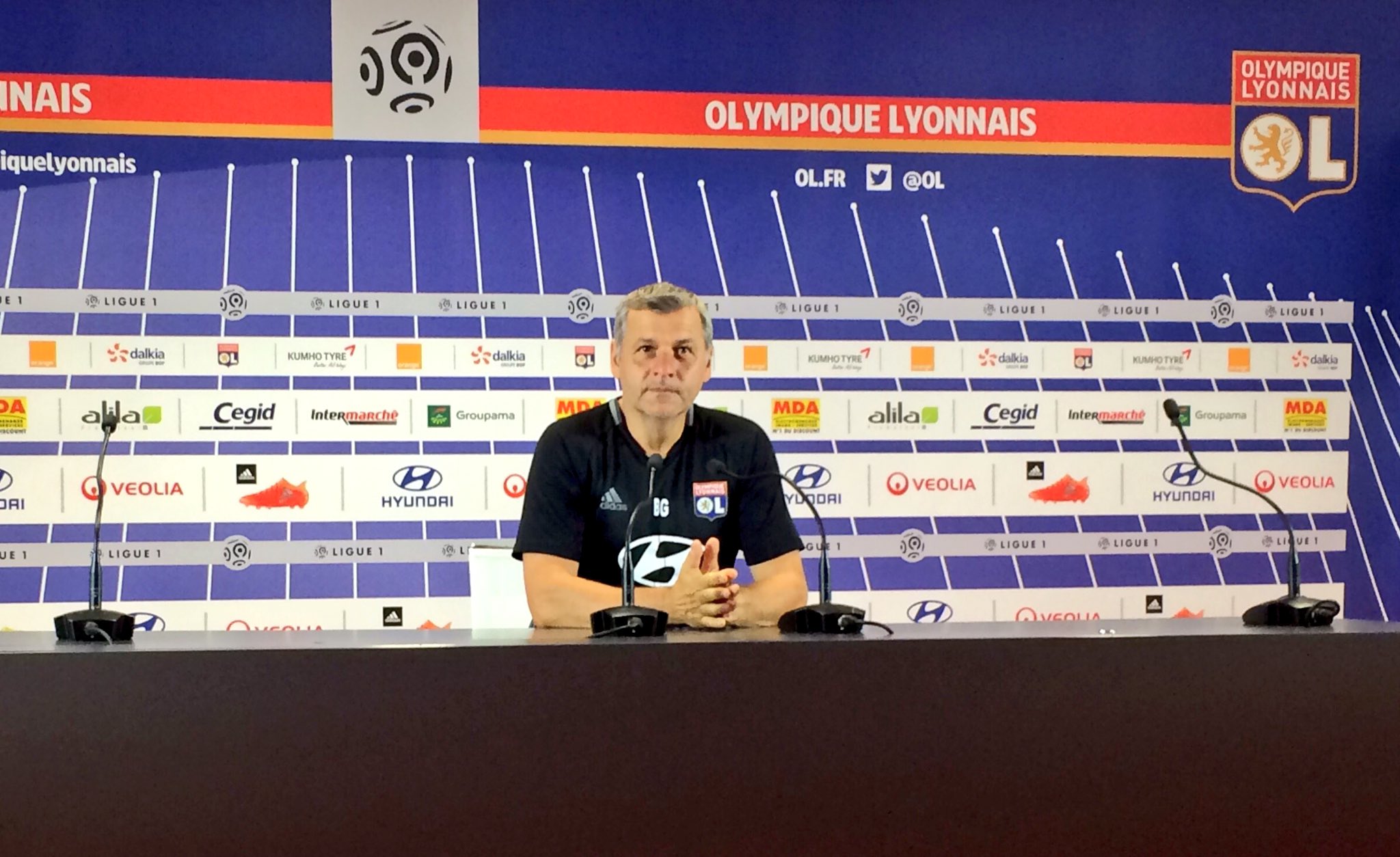 Do you think the team can ride the positive dynamic from the second half of last season?
Yes - I can feel it in training, I felt it in our pre-season and in our most recent league match. The players want to work and they're open to ideas. There's a great frame of mind and the atmosphere is excellent during our sessions.
Can we expect Rybus to start?
'Riba' will start. Unfortunately he injured his knee during pre-season, which put the handbrake on his integration into the squad. That's why he has been playing with the CFA team. He used to play on the right-hand side of midfield, so he has the qualities to get forward in attack. He's very fast and has a huge work rate. He will have to adapt, but he knows what he has to do, with or without the ball.
How is Nicolas Nkoulou doing?
'Nico' isn't quite ready yet - he has needed to do a bit of work in the gym. He only played on half against Benfica, against Paris and against Nancy. So he needs game time. He communicates well with Mapou, but their understanding needs to develop. Emmanuel Mammana is making progress.
Did you expect Alexandre Lacazette to burst out of the blocks the way he did?
He's riding the wave from last season. He had a good pre-season and is training well. His injury against Paris was perhaps a blessing in disguise as he was very fresh for the match with Nancy. He showed that he has lost none of his qualities as a striker and that he can still participate well in how the team plays as a whole. We did everything we could to keep him at the club.
Nonetheless, his situation seems a bit unclear given some of his recent comments in the press.
There is no lack of clarity. I heard that if the president wants him to stay, he will stay. He's a great player and he needs us to show him that he's wanted, just as 'Juni' did before him. He is - and will stay - at Lyon. Positive feelings are very important in a game that involves so many human relationships.
Did his missing out on a place at Euro 2016 with France perhaps leave him feeling he needs to prove everyone wrong?
Everything he does, he does for the team; he's a competitor.
Is Lyon interested in signing Loïc Rémy?
I'm not up to date on that issue. Rachid's situation leaves us in a holding pattern, and it makes a big difference if he stays or goes. For the moment, no decision has been taken. There are clubs showing interest but all three parties need to be in agreement, which has so far not been the case.

Are you expecting a situation similar to the one involving Bafétimbi Gomis a few years ago?
He's a lad who came up through the youth academy and so the situation is a shame for everyone: the player, the team and the president. I would have preferred to settle the situation much sooner, but it is dragging on and that's no good for anyone.

Will the arrival of a Chinese investor take OL to the next level?
It's a supplementary help. For the moment, the investment will go towards the process of dealing with debt associated with the building of the new stadium. That will allow us to enjoy greater means in the future. It's a new era for us, and it's indispensable if we're to compete with Europe's biggest clubs. Our objective is to keep moving up, and in order to achieve that, we needed some new financial backing.
Early in the season, you're facing a lot of teams you should be able to beat; is your objective to win all your matches in August?
Promoted sides are always tough to beat in the early stages of the season. I respect all of the opponents we will be facing in August. But it's important to start well and to be in the upper reaches of the table right away, as we know that soon afterwards we will be playing a match every three days with the Champions League. It's good to head into that stage of the season with a maximum of points. On paper, our opponents may seem to be a cut below us, but matches are won out on the field, not in press conferences.