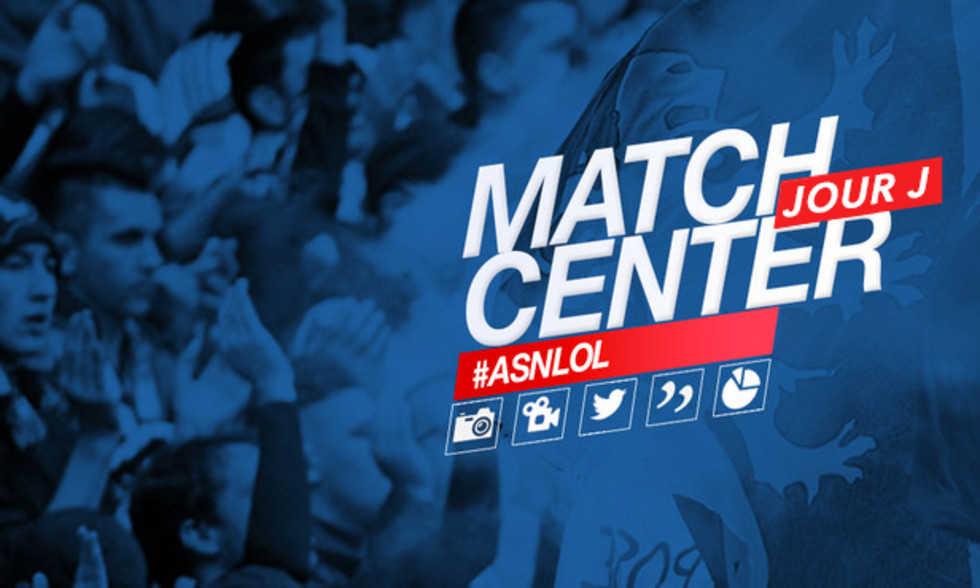 Right up until kick-off in OL's first match of the Ligue 1 season, against Nancy at the Stade Marcel-Picot at 15:00 on Sunday, the OLweb team will bring you everything you need to know about the eagerly anticipated match.
15:00. In an interview published in Nancy paper La Semaine, the club's president declared what his side's ambitions would be for season 2016-17. For this promoted side, beating the drop is the priority even though Jacques Rousselot is hoping for more than that.
Survival is the priority. But I'm an ambitious person and you have to be that way, even in football. With the team and the coaching staff we have this season, we could finish between tenth and 12th places. We want to make some noise in either of the domestic cups. We have the squad to do it - every position has a more-than-able deputy.
12:30. There was work in front of goal in la Forêt de Haye as the Nancy players continued their preparations for the first match of the league season.IN Wednesday's session, Pablo Correa's side worked on offensive phases, crosses, shots and free-kicks. AS Nancy Lorraine's official site posted training photos this morning.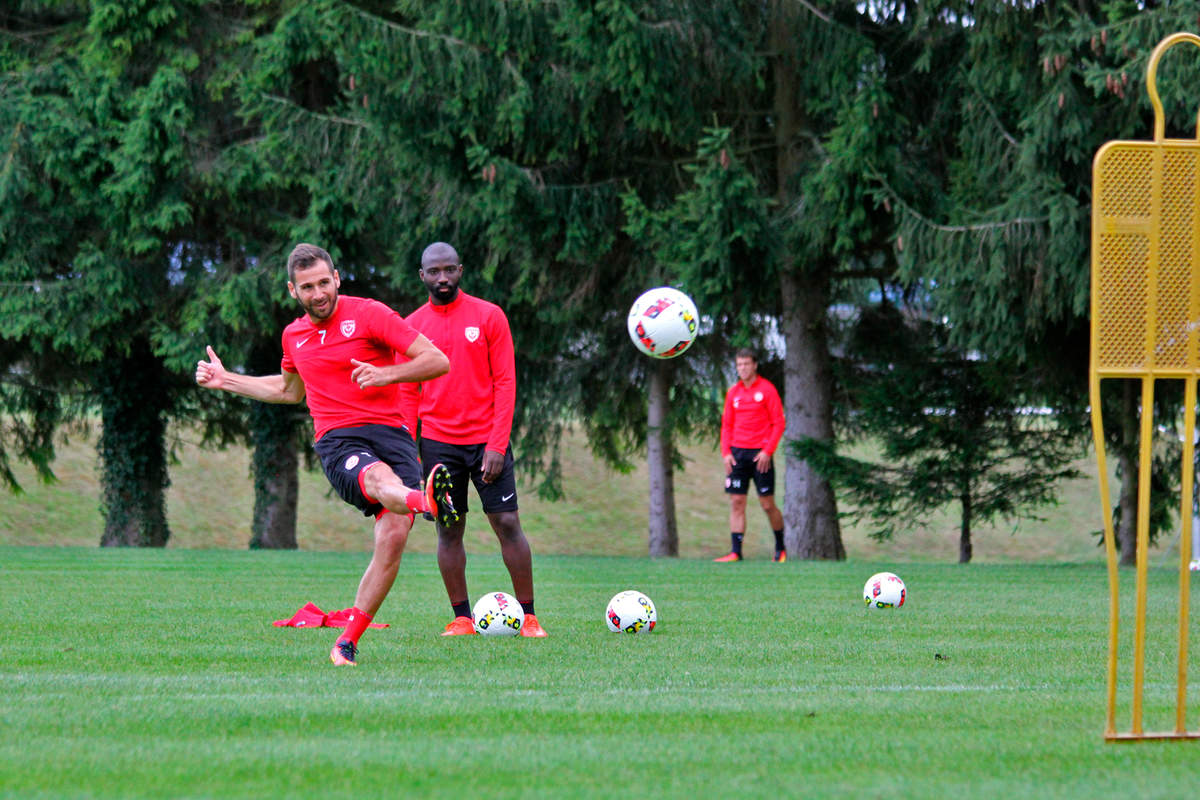 11:50. OL have just wrapped up their training session. Effected behind closed doors, the session comprised toros and work in front of goal for the squad's forwards. Alexandre Lacazette, who was subbed off injured at the break against PSG, was back in action on the pitches at the Groupama OL Training Center. Bruno Genesio's squad's next appointment is their training session tomorrow morning.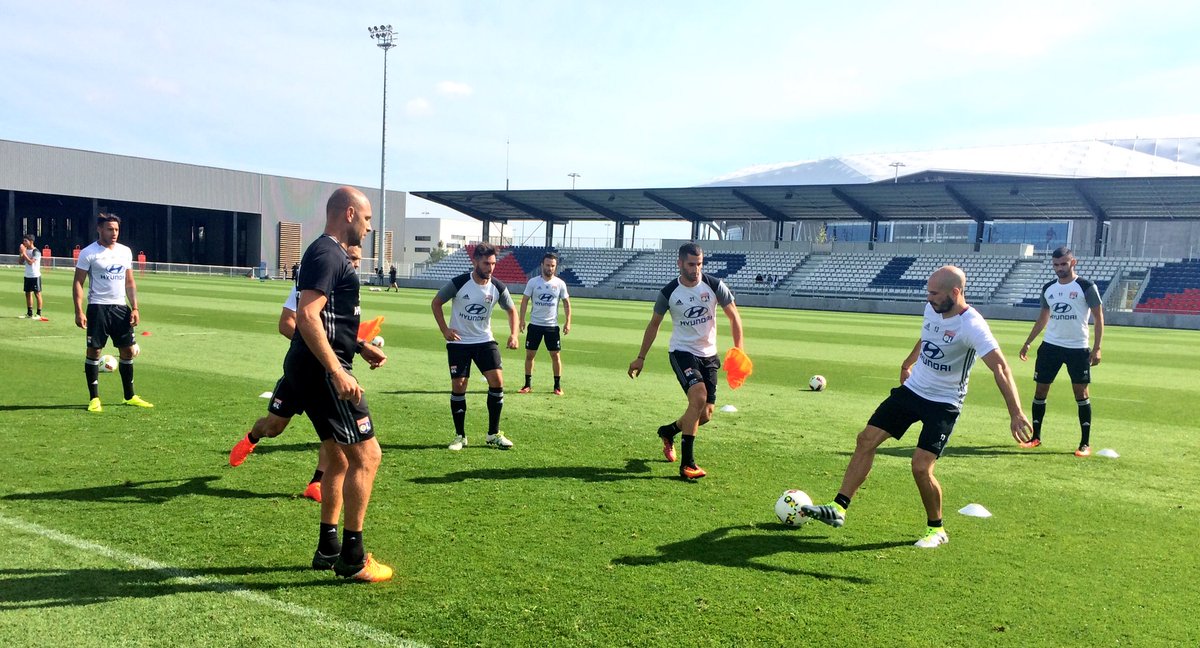 9h30. One of Nancy's key defenders has decided to extend his contract in the Lorraine region. Despite fielding offers from other Ligue 1 clubs, Clément Lenglet, who played 34 L2 matches for his boyhood club last season, will be wearing the Nancy shirt again in the campaign about to kick off. The 21-year-old is one of the club's biggest prospects.
C'est officiel : @clement_lenglet a prolongé son contrat avec #ASNL jusqu'en 2019 https://t.co/0jG3K94NaQ pic.twitter.com/wtvZmSo1Ai

— AS Nancy-Lorraine (@asnlofficiel) 10 août 2016
Wednesday, 10 August 2016 - D-4
17:00. OLTV advert
Basile Vannetzel, Arnaud Rivenet, Jérémy Berthod and Gabriel Vacher invite you to join them from 13:30 on Sunday for an afternoon of live television!
13:00. OL training session
There was a long training session on the cards today. Warm-ups and then toros as appetisers before getting into the main course of reduced-field matches for some and keep-ball for the rest. The session wrapped up with a stretching session for all involved.
Différents ateliers au menu ! #teamOL pic.twitter.com/OYIsbP3Gt2

— Olympique Lyonnais (@OL) 10 août 2016
---
Tuesday, 9 August 2016 - D-5
15:00. Match referee
Amaury Delerue will be the man in the middle, having been chosen by the Ligue de Football Professionelle to adjudicate in the Week 1 clash between ASNL and OL.
14:00. Advert
Season 2016-2017 kicks off on Friday! To mark the occasion, the league has put together this promo teaser in which the OL fans' trademark 'Ahou!' chant rings out!
---
Monday, 8 August 2016 - D-6
15:20. The prefectural authorities in Meurthe-et-Moselle decided to implement a special security plan for Sunday afternoon's match between Nancy and Lyon. According to the prefectural decree, only official OL supporter groups will be authorised to make the trip to the Lorraine region to attend the match.
14:50. Olympique Lyonnais haven't set foot on the pitch at the Stade Marcel-Picot since 5 May, 2013. On that day, Rémi Garde's men made the most of their trip, beating Nancy 3-0. Yoann Gourcuff scored and Bafétimbi Gomis, who had come on as a sub at half-time, bagged a double to secure the result. It was a precious win that confirmed OL in third place with three matches left in the season, while also pushing Nancy towards relegation.
The OL line-up: Lopes, Fofana, Koné, Umtiti, Dabo, Gonalons (cap.), Grenier (Malbranque 88'), Mvuemba, Gourcuff, Benzia (Ferri 78'), Lopez (Gomis 46'). Coach: Rémi Garde.
Goals: For OL, Gomis (48'), Gourcuff (80'), Gomis (89').
13:55. Today Nancy's stadium celebrates its 90th birthday. The Stade Marcel-Picot, originally known as the Parc des Sports du pont d'Essey, was inaugurated on 8 August, 1926. However, it wasn't until nine years later that FC Nancy - created that same year - started to play football there. Since its renovation in 2002, the Stadium is an all-seated, 20,000-spectator capacity stadium. It was fitted with a synthetic pitch in 2010.
11:00. Nancy have just completed their campaign of pre-season friendlies. For the last hit-out before they make their return to France's top flight, the team from eastern France were held to a draw by Spanish side Sporting Gijon. Despite dominating play and creating a host of chances, AS Nancy Lorraine couldn't find a way through to goal.
ASNL end the pre-season with an entertaining draw against RS Gijon (0-0) https://t.co/wZj60TnBZ2 #LaLigaWorld pic.twitter.com/efKMqP71En

— AS Nancy-Lorraine (@asnlofficiel) 6 août 2016
Christian Frichet, journalist for daily paper l'Est Républicain, noted the side's troubles in the final 30 metres: "ASNL are still looking for their attack (among other things)". His summary of the match: "The general tendency has been seen before and was confirmed tonight: ASNL had the upper hand in terms of the collective and team play. Also physically… with any measure of good fortune in front of goal, the scoreline could have taken on severe proportions".
...




. TEAMSHEET .

ASNL 0-0 Sporting Gijon (0-0)

Saturday, 6 August, 2016 at 18:00 at the Stade Marcel-Picot in Nancy.

ASNL: Chernik (Ndy Assembe, 61'), Cuffaut (Cétout, 76'), Diagne, Lenglet, Badila, Aït Bennasser, Pedretti (Marchetti, 65'), N'Guessan (Coulibaly, 68'), Robic (Dalé, 65'), Mandanne (Koura, 61'), Hadji (Puyo, 76').