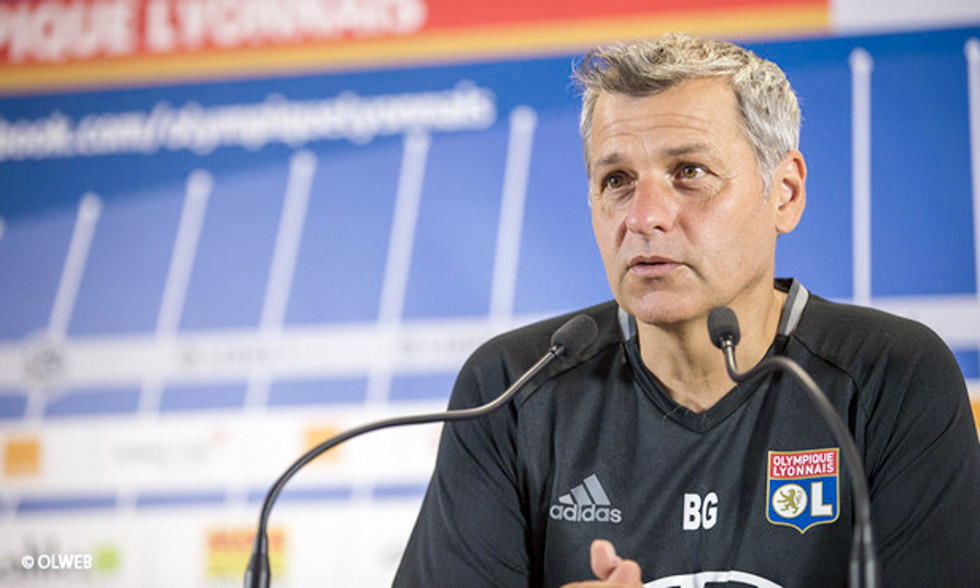 The OL coach followed Maxime Gonalons at Friday's press conference to talk about the first match of the club's Ligue 1 season, on Sunday afternoon.
Injuries
"Christophe Jallet is unavailable due to back pain. Aldo Kalulu is short of match fitness. Everyone else is operational. Alexandre Lacazette is ready to play. Even though it's not the best surface to be playing on (Nancy have a synthetic pitch), I'm trying to field the best possible team. And our best team has Alex in it… Maciej Rybus is improving. He is still a bit tentative but his pain is steadily diminishing. He's in the squad. Rachid Ghezzal will play with the reserves on Saturday."
Nancy
"They will still be riding the wave of last season's success. For us, the synthetic surface is more of a problem than facing a promoted club. The synthetic surface is not adequate for top-level football. Nancy are a solid side, well organised with talented individuals. Pedretti has lost nothing of his vision and passing. They will start their Ligue 1 season in front of their own fans so they will be motivated. It's going to be a big match. We're ready to take on Nancy but we know it will be a tough match."
The disappointment of defeat to Paris
"We've turned the page. We saw what didn't work. We talked about it and watched the video. We'll try to learn our lessons and hope that that kind of thing happens les and less as the season goes on. I take full responsibility; our system didn't really adapt over the course of the match. When something's wrong, you have to admit it. Everyone went back to the drawing board, me and my staff included."
League ambitions
"We took a real kick in the teeth against Paris. We'll see whether it's once again a question of PSG on top and the rest somewhere behind them; we want to bridge the gap. Our main objective is to qualify for the Champions League, and we know who our rivals are. We also know that PSG are normally coasting above all that. But we have to believe in ourselves. We're competitors. We owe it to ourselves to have lofty ambitions even though we also have to keep our feet on the ground. Football is not an exact science. There are surprises sometimes. We need to exploit that fact."
Mathieu Valbuena
"He has had a good pre-season and he shows an exemplary level of commitment. He's one of the most important figures in the squad."