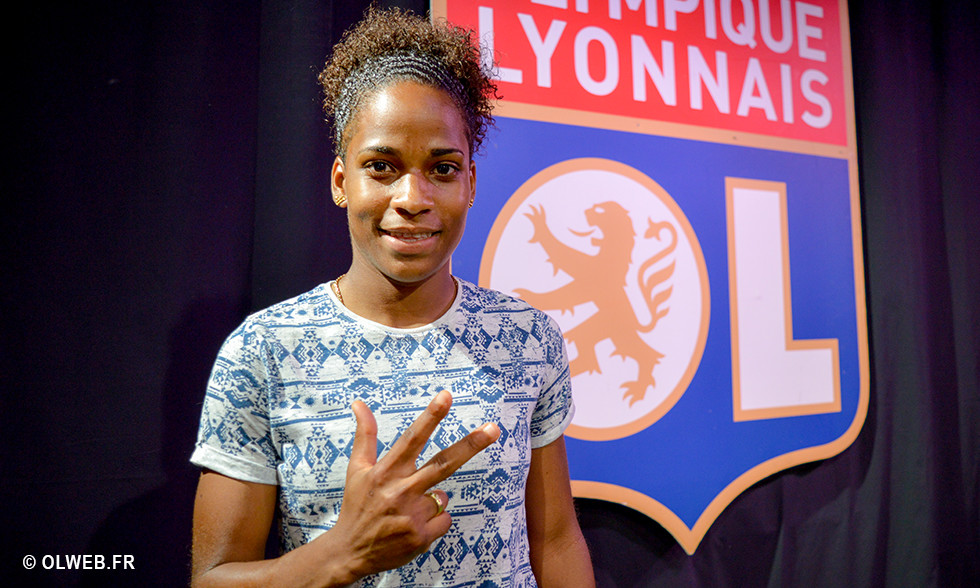 The young OL Women player is now linked to the club until June 2019.
Mylaine Tarrieu was the special guest on OLTV's Culture Club on Thursday night, and the young OL Women player took the opportunity to announce that she had signed a three-year contract extension that will keep her at the club until June 2019:
I'm really happy. OL is the club where I started as a youngster and I feel great here. I've just had an excellent season, winning the triple. I hope to get even more game time, win as many titles as a possible and maybe even play myway into the France team.
Mylaine Tarrieu, 21, arrived at OL from Martinique in 2010. A forward by training, she was converted into a wing-back by Gérard Prêcheur last season, a move that gave her the opportunity to make 19 appearances in all competitions.