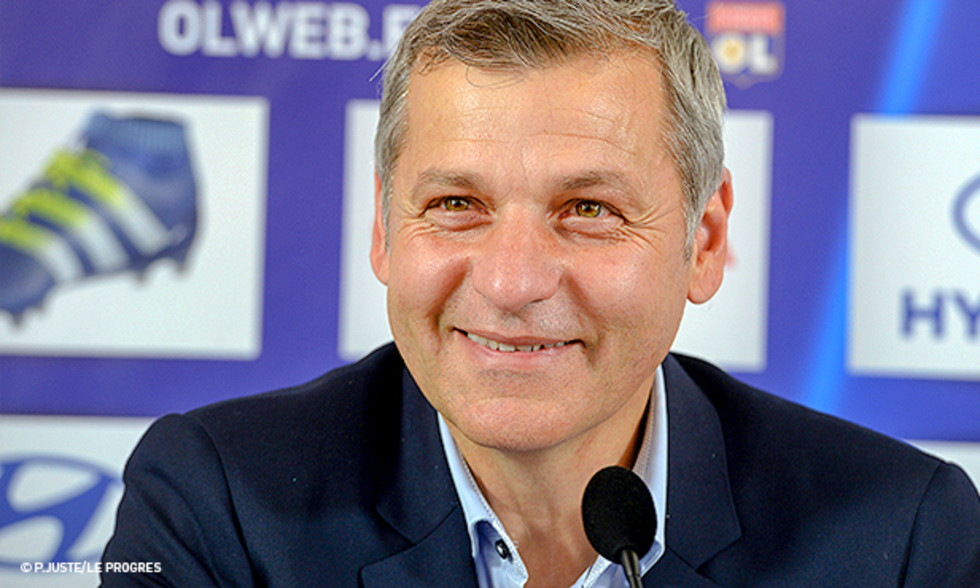 The OL coach headed to the press hall at the new training centre in Décines a few minutes before the day's training session.
Injuries
"The squad is doing well. We're at full strength for Sunday. Rybus, Mammana and Nkoulou are in the squad. I won't talk about the starting line-up but there is an XI that is emerging for the Trophée des Champions."
Full-strength squad
"I'm satisfied with the squad at my disposal. There is one potential transfer that's up in the air, and that's the case of Ghezzal. Depending on how that turns out, we might have to make some more adjustments… If there is an opportunity to sign a striker, we'll do it, but there's nothing on the cards at the moment. Cornet and Fekir are also capable of playing centre-forward."
Lopes and Jallet's quick return
"We have two important matches. We need those guys even though it was important that we give them a bit of time to take a break. They had 15 days off… Anthony was congratulated by the whole squad. He was very humble and got right back to work. He will play the first half against Benfica. He had an extraordinary experience. When you win a title, it makes you stronger. It's the same as something like 50 Ligue 1 matches in terms of experience."
B. Genesio "My president reassured me by saying once again that A. Lacazette will not be leaving the club." pic.twitter.com/pzY7msEMUA

— Olympique Lyonnais (@OL) 29 juillet 2016
Transfer rumours
"The squad is very serene. The players are not being affected by the transfer window. What the president has had to say has been reassuring. The sign sent by Tolisso is a very strong indication of our collective objectives. I'm in talks with Lacazette. It's my job to ask the players to be here. They're honest discussions between coach and player. We won't lose Lacazette; I'm confident of that."
Departures for Valbuena and Grenier?
"I have no problem with either of those lads. They are OL players and are training well. There have been choices made. We need to be open to everything. If an attractive offer arrives for anyone, we'll take a look at it."
Expectations for the match against Benfica
"I expect us to pick up where we left off in Lisbon against Sporting last week. It was a very satisfying match in terms of our game plan. We could perhaps do with a bit more cutting edge in front of goal though. I set my players the task of winning all our pre-season friendlies. It's important to win. It sets the tone for the season. It's good to drum that into the players even though they're only pre-season preparation matches."
Nabil Fekir's form
"He is making great progress in terms of his athleticism and fitting into the collective plan. He still needs some rhythm though. We could see him get back to his very best some time in September. But we will still see a very good Nabil in August."