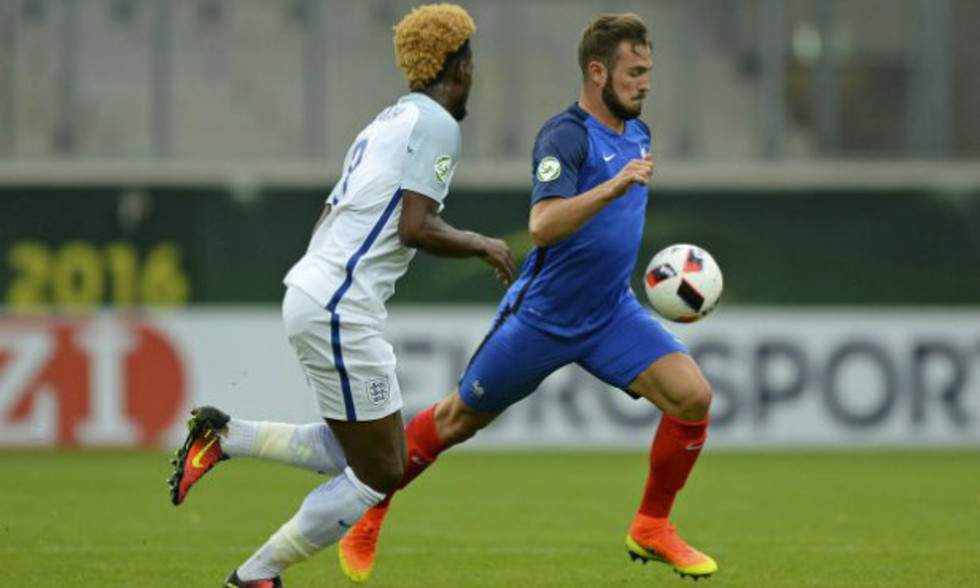 The Olympique Lyonnais midfielder lifted the UEFA European Under 19 Championship 2016 trophy after his side beat Italy 4-0 in the final.
Lucas Tousart will long remember this summer evening in a France shirt. The OL midfielder was on hand as France taught their Italian counterparts a lesson in Sinsheim, Germany, scoring four unanswered goals to score a big win over Italy in the UEFA European Under 19 Championship 2016. The scorer of France's third goal gave his first impressions to OLweb and OLTV just hours after lifting the trophy.
I'm a happy captain. It was a great celebration last night. We played a great match for the final against Italy. We're very happy with the result and thrilled to take the trophy back to France. It might have looked easy but out on the pitch, it was a bit complicated, especially at the beginning of the match. But we managed to make things easier for ourselves as the match went on. My goal was the cherry on top. I was a bit lucky that the shot was deflected. But any goal is a good goal and it felt great.
Les Bleuets quickly pulled ahead by scoring twice in the first 20 minutes, first through Jean-Kévin Augustin (6') and then Ludovic Blas (19'). In the second half, Lucas Tousart (Photo FFF), ever the diligent captain, put his side definitively in the clear by scoring in the 83rd minute with a deflected right-footed shot. In stoppage time, Issa Diop managed to bag his country's fourth to round out the hiding meted out by the French youngsters.
Lucas Tousart then got to lift the trophy and join OL clubmates Clément Grenier, Alex Lacazette and Gueïda Fofana - winners in 2010 thanks to a victory over Spain - as a European champion.
France: Bernadoni - Michelin, Onguene, Diop, Maouassa - Blas (Gelin, 81'), Poha (Thuram, 85'), Tousart (c.), Mbappe - Harit (Fuchs, 91'), Augustin. Coach: L. Batelli.
...

. Les Bleuets' UEFA Euro Under-19 Championship fixtures/results.

Group B:

Tuesday, 12 July at 19:30: France 1-2 England

Friday, 15 July at 19:30: Croatia 0-2 France

Monday, 18 July at 12:00: Netherlands 1-5 France

Semi-finals:

Thursday, 21 July at 17:00: France 3-1 Portugal

Final:

Sunday, 24 July at 20:30: France 4-0 Italy




...