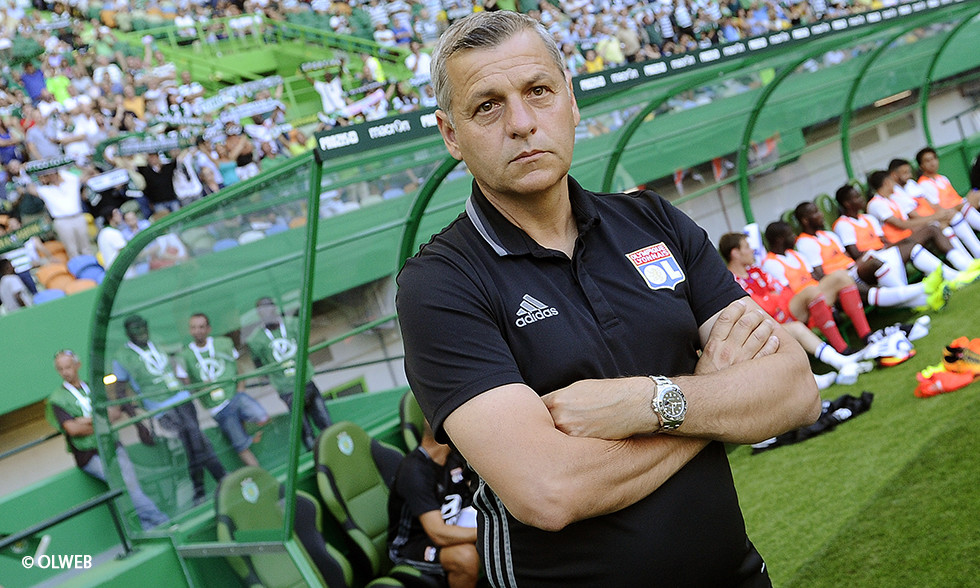 The OL coach and players gave their thoughts after the 1-0 win over Sporting Lisbon in their third pre-season friendly outing.
Bruno Genesio
"We're satisfied with the result. Even though it was a pre-season game, it's good to get the win. I'm also satisfied with the football we played, as we were up against a well organised team who play good football. We lacked a bit too much cutting edge in front of goal to hope to convert more of our chances, but on the whole I'm satisfied. The team is making progress in terms of keeping its shape. We were compact and the players moved around together. We're progressing and we have just one match before the Trophée des Champions, but we're on the right track. I'm also happy that Alex (Lacazette) scored as it's important for his confidence and for all the players."
Maxime Gonalons
"It was a good match. We managed to get back to where we were last season in terms of winning the ball back high up the pitch and creating quite a few chances. I feel good; we're getting over the tough pre-season work and hitting top physical form. We'll soon be ready to kick off our season. We're more impactful and we know each other better now so that's positive for what's to come in our bid to fulfill our objectives."
Jordan Ferri
"Some players had more game time in order to build their rhythm. We had some great transitional phases and we were back to our best in terms of pressing. Stringing the matches together will get us ready to be playing 90-minute matches as soon as the season kicks off."