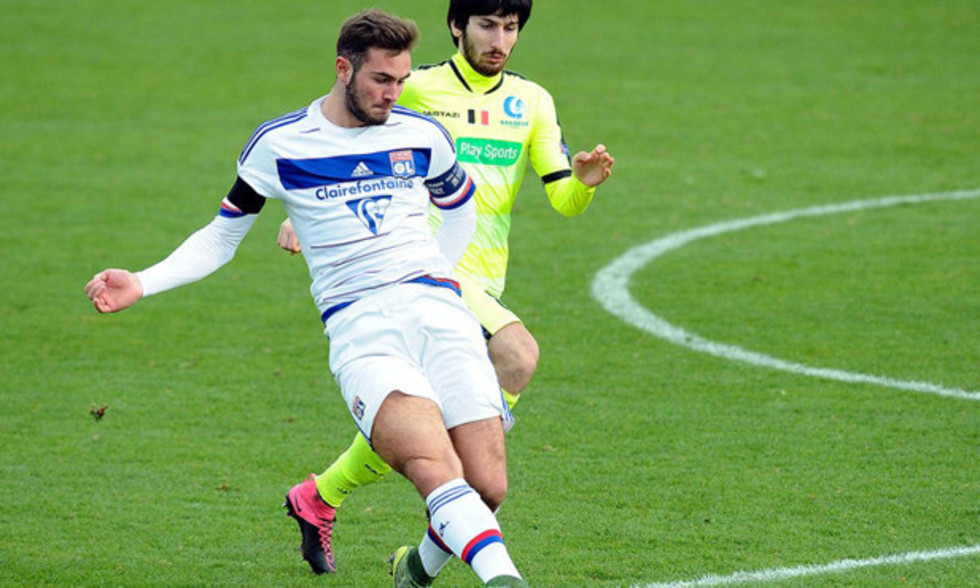 In the wake of Euro 2016, France kick off their UEFA European Under-19 Championship campaign on Tuesday, in Germany, with the OL midfielder as their captain.
. Les Bleus' UEFA European Under-19 Championship fixtures .
Lucas, how's your frame of mind as you head in to the U19 European championships in Germany?
We're approaching the tournament with a lot of desire; we've been working hard on our preparations for some weeks now. We started with a training camp on 20 June and we played a friendly match against Strasbourg, who will be playing in Ligue 2 this season (0-0). I will be wearing the captain's armband and so will, obviously, have special responsibilities.
One imagines that you will be looking to ride the wave of Les Bleus' excellent Euro 2016 campaign…
Even though there was defeat in the final, their campaign gave us the desire to imitate them out on the field. When you see the fervor surrounding the France team, it makes you want to go as far as possible and to fly the flag for France.
To do that, you will need to make it through a pretty tough group…
Absolutely - we have some tough opposition in our group in the form of England and Croatia, who will be tough to beat. We know the Netherlands a bit better and I think we should be able to beat them. The objective is to make it to the semi-finals after finishing first or second in our group. And keep in mind that the competition's top five teams will qualify automatically for the World Cup, which will be held next year in South Korea.
Though you're not there, what do you make of Olympique Lyonnais' pre-season preparations and what are your personal objectives for the 2016-2017 season?
I've seen that the club has brought in some reinforcements and that's a very good thing. I can't wait to check out the facilities at the new training centre in Décines. As for my ambitions, I'd like to start breaking into the senior squad and to carve out a place for myself.
...

. Les Bleus' UEFA European Under-19 Championship fixtures .

Group B:

Tuesday, 12 July at 19:30: France-England

Friday, 15 July at 19:30: Croatia-France

Monday, 18 July at 12:00: Netherlands-France

Semi-finals: 21 July

Final: 24 July, in Sinsheim


...