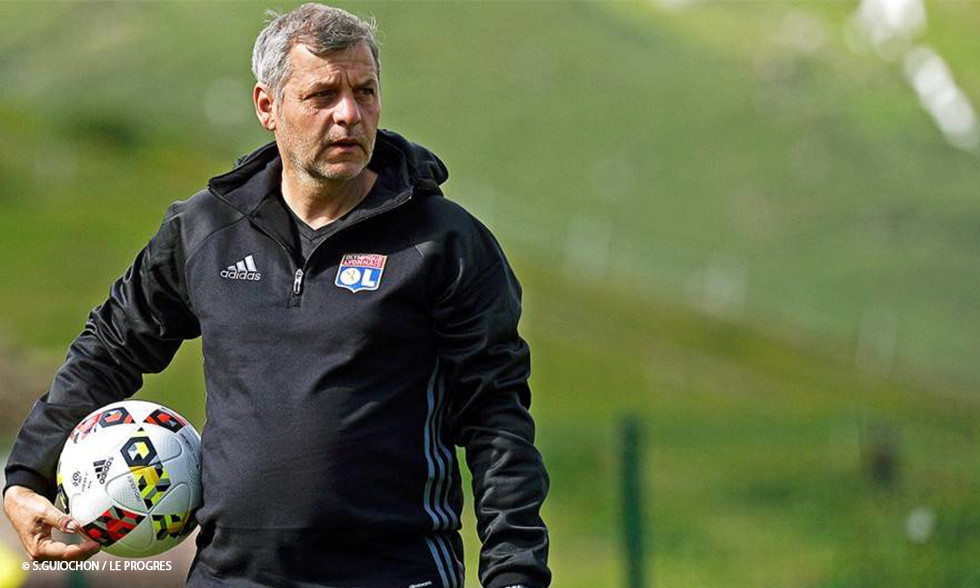 The OL coach talked about the training camp in Tignes as well as Samuel Umtiti's departure for FC Barcelona.
The last session in Tignes
There were two sessions on Friday morning. We ramped it up with some aerobic work and then we did some tactical work for tomorrow's match with a full 11 versus 11 set-up. We need to find our feet and get back into the habit of playing together. The match is an extra training session for our pre-season schedule. You need to get back into things slowly but surely so you can be ready for competition. It's an interesting first match to be playing.
His first Tignes training camp as coach
I've really enjoyed this camp. We have everything we need here and the facilities are great. We were lucky enough to enjoy some wonderful weather in an exceptional setting. So all in all it went well, because we worked hard. The players were very committed and the atmosphere was excellent. It's important to mingle those two elements.
Nkoulou's arrival in Tignes for two days
One of our objectives in camps kike this is to promote unity in the squad, so that's why I wanted him to join us. He needs to spend time with the lads. Same thing for the youngsters. They need to be exposed to all the aspects of high-level football.
Samuel Umtiti's departure for FC Barcelona
It was a tough offer to refuse. I have slightly mixed feelings. I'm sad to lose the leader of my defence. But I'm also very happy and very proud. It's something he can be proud of, and so can the club. It shows that the club has been doing some great work with its youth programme because Sam came to the club when he was ten years old. We should hang onto the positives even though we're a bit sad to lose Samuel. He deserves all his success.
Lindsay Rose's transfer to Lorient
It's good for him as we couldn't offer him much game time this season. I'm happy. At Lorient, he will be able to play and express himself. That's important for a young player like him.