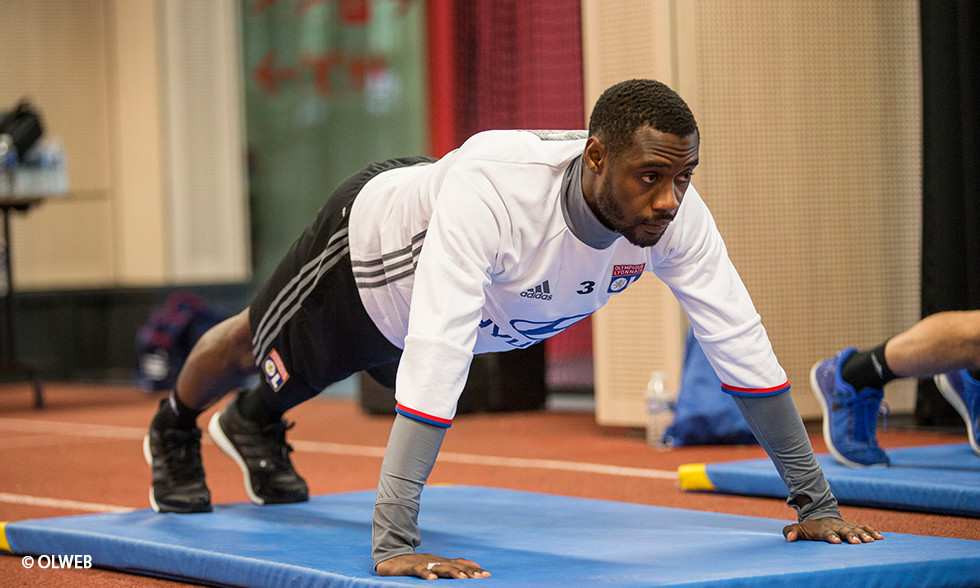 Almost immediately after arriving at the alpine town, central defender Nkoulou got stuck into his first training session as an OL player.
OL's latest signing wasted no time whatsoever. After being presented to the press at Tola Vologe following his signature, Nicolas Nkoulou headed straight for Tignes on Thursday morning to attend the last couple of days of the training camp along with his new teammates. Accompanied by Florian Maurice, the central defender arrived in the mountain town at about mid-day as the ret of the squad were returning in the bus form the Iseran Pass. "The first meeting was very nice. I was warmly welcomed when I arrived. I met up with Mathieu Valbuena, Jérémy Morel and Antonio Pintus, all of whom I know well." Once the introductions were out of the way, Nkoulou took some time to settle into his hotel room before getting ready for work.
OL's second summer signing clocked on at his first OL training session at 17:00 in the afternoon. Under the watchful eyes of Dimitri Farbos, Antonin Da Fonseca, Ange Costella and Emmanuel Ohrant, the 26-year-old defender began his pre-season preparations at Tignespace. The coaching staff turned out in numbers to to evaluate the form o f the new signing, who had done no pre-season work before signing for OL. "I didn't have to time to do much. It's a little bit tough to get back into the swing of things." Core stability, bike work and muscular reinforcement were on the cards for over an hour… Nicolas Nkoulou is already ramping it up!