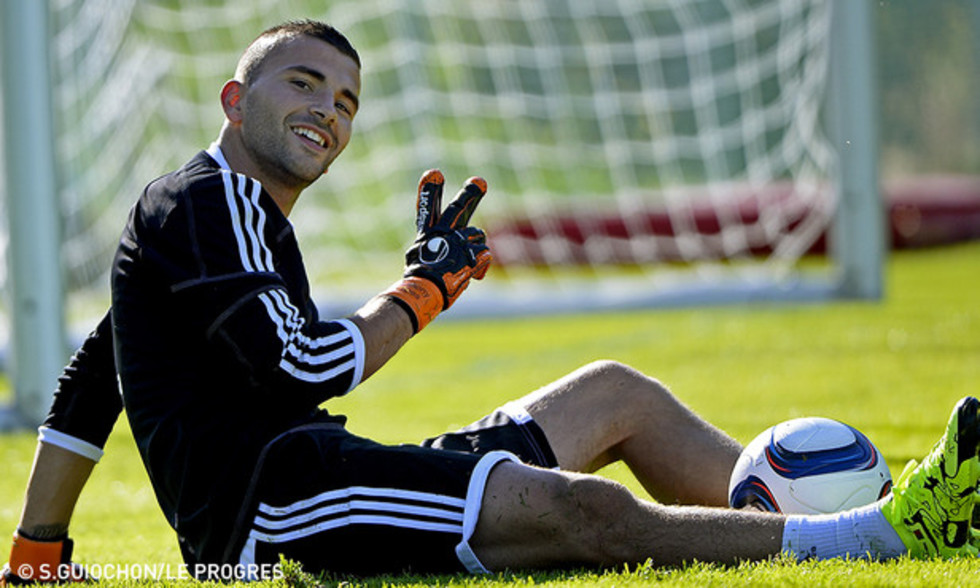 Before joining up with the Portugal national team in their Euro 2016 base of Marcoussis, the Olympique Lyonnais 'keeper gave us his impressions about the first major tournament of his career.
Anthony, before talking about the Euro, what's your reaction about the extension of Bruno Genesio's contract?
Sincerely, I'm really happy about it. He deserves it. He's a very competent coach and a great person. He brought a real plus to the team and I'm very happy that I will still be able to work with him next season.
How are you feeling just a few days before Euro 2016 kicks off?
Actually I'm pretty calm and I'm making the most of it. We've been at our base camp at Cascais - about 100km from Lisbon, where we're preparing for our first match in a great atmosphere - for about two weeks now. I feel very much at ease in this squad - I've been made very welcome. I was lucky enough to play the first preparation match, on May 30 against Norway (a 3-0 win) and it went very well. Then I was on the bench for our very late loss to against England (1-0 at Wembley). Now we have just one match left, against Estonia (on Wednesday in Lisbon) and then we'll be thrown into competition.
Are you aware that your team are strong favourites in a group that also includes Iceland, Austria and Hungary?
We know we're a big footballing nation and that we'll be the team to beat in our group. So we will have three complicated matches against opponents who are not there by accident. In general, I don't see any side that stands out in terms of winning the tournament - there are several countries who have reputations to protect, but in the end, everyone has a chance.
Of Portugal's three group-stage matches, two will be held in the Lyon region…
That's right - we'll start the competition against Iceland, not very far from Lyon… at the Stade Geoffroy-Guichard in Saint-Etienne. Obviously that will be special for me, especially as I'll be playing for the national team and will have to put club allegiances aside for one night.
But most of all I'm aware that we will be able to count on strong support. Portugal and Portuguese people around France and around the world will be supporting us and without a doubt we will be the second-best supported side in the competition.
And then there's the third group match, against Hungary at the Parc OL…
Ah yes, this date: 22 June! I've been counting down the hours. It will be very special. With the national team, people have spoken to me a lot about Lyon's stadium. For the moment, I don't want to put any particular pressure on in terms of results. I'm already very happy with a place in Portugal's 23-man squad as I knew it would be tough to get a place this year. The hierarchy for the goalkeepers has been established for quite a while now. So I'm not stressing out, but I will give everything I have for my national team. So we'll see where we stand ahead of this third group-stage match at the Parc OL.
Team objectives?
To win the final, obviously. Even if I have to stay on the bench, the most important thing is the team."
...

. Portugal's fixtures .

Preparation matches

30 May: Portugal-Norway 3-0

2 June: England-Portugal 1-0

8 June: Portugal-Estonia (20:45 in Lisbon)

Euro 2016 (Group F)

14 June: Portugal-Iceland (21:00 at the Stade Geoffroy-Guichard)

18 June: Portugal-Austria (21:00, at the Parc des Princes)

22 June: Hungary-Portugal (18:00, at the Parc OL)


...