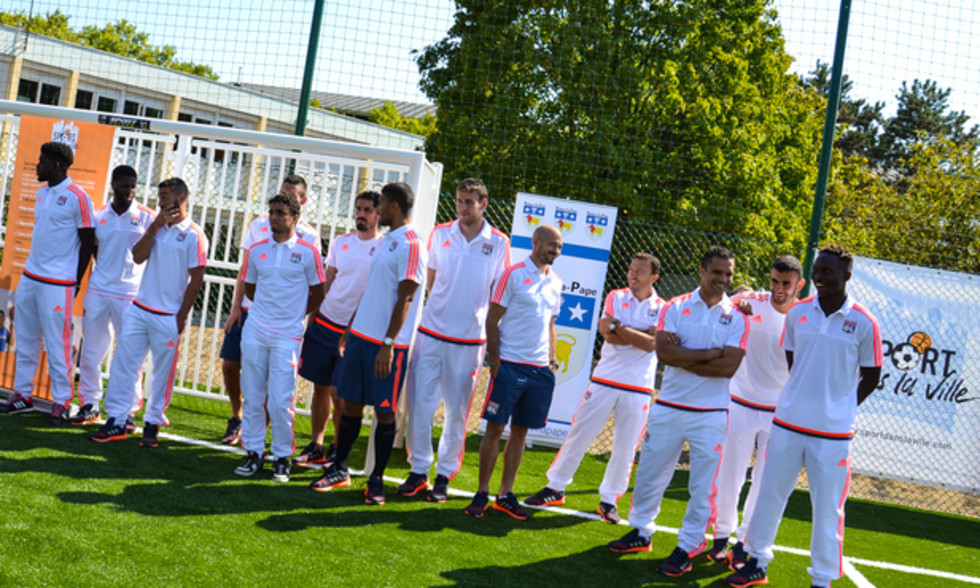 Another beautiful year of engagement of the OL Foundation with Sport dans la Ville, principal French association for the integration through sport, implanted in Vaise but also on numerous places of the Grand Lyon and in Paris region.
The sponsorship of the young girls of the program "L dans la Ville" by the Feminine OL team is continuing: meetings, exchanges, and even common training sessions! Numerous operations allowed to encourage the girl members of the association, in their personal blooming et their cultural opening around sport.
OL players testified too their attachment to the association by being present for two big events during the season: the inauguration of the new soccer field of Sport dans la Ville in Rilleux-la-Pape and the launching of the Streetfootball World Festival 2016, soccer solidary tournament organized in the margin of the EURO 2016.
Sport dans la Ville has been selected as France ambassador to organize this big tournament and welcome more than 65 worldwide delegations for 10 days of share and multicultural exchanges. We will provide you more information about this big event in a few weeks!
To follow Sport dans la Ville :  sportdanslaville.com and on Facebook and Twitter !