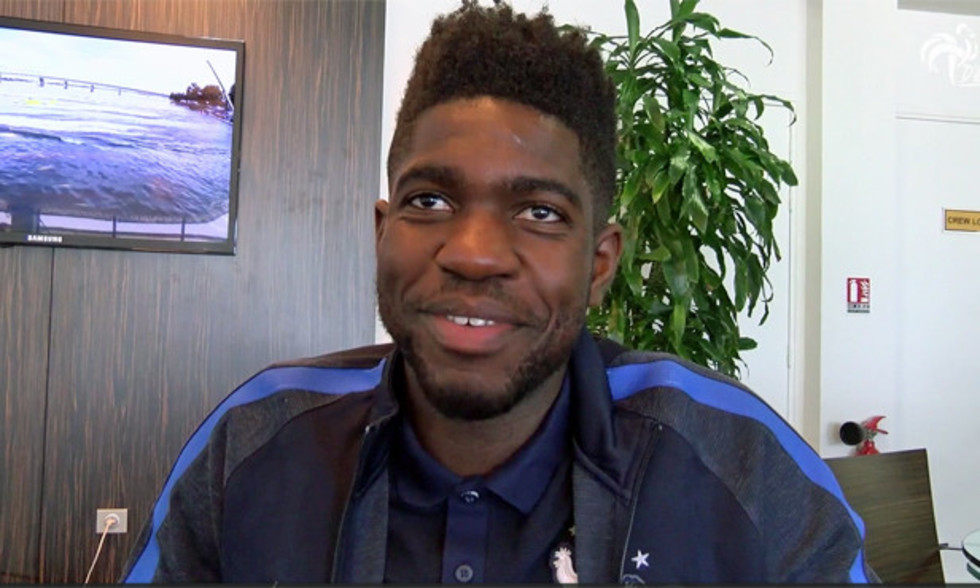 The OL stopper gave his first impressions to olweb.fr following his call-up to the France squad for Euro 2016.
How did you take the news?
"The coach let me know a few hours before the rest of the squad found out. He also told me that he has faith in me and that he will make me a part of the squad to play in the Euros. I wasn't expecting it at all; I was very surprised. I was very happy to hear the news. Didier Deschamps words touched me. It's a real source of pride to be part of the France squad."
How was your time as a reserve player with the squad and did you ever imagine that you would be part of the final 23-man list for Euro 2016?
"When I arrived as part of the reserves, I was just looking to make the most of every moment and give everything I had in training. I though I would be part of the reserves until it was time to leave. But I also knew that I should stay ready because I could be called in to replace another player at any moment. And that's what happened. So in a way I was prepared."
En route pour l'euro #fier ???????????? #Cercle23

— Samuel Umtiti (@UmtitiSam) 28 mai 2016
What does it mean to you to be playing in the Euros for Les Bleus in France?
"Honestly, I'm extremely proud. It was one of my objectives even though I knew it would be hard to achieve. There are a lot of good players in my position. I'm really happy. I was called up to the national because of the performances I put in with the only club I've ever played for, which makes me even prouder. It's a reward for all the effort I have made but also for my family. I will savour the moment. I had to come a long way after a bad start to the season but I nonetheless set this as an objective. Having this to aim for really helped me to have a good season."
And now there's a match against Cameroun to play…
"That's a nice coincidence. I was born in Cameroon. There is plenty of discussion on the subject, but I don't mind. It's a pleasure to be in the squad for this match, which will be a special one for me. It's just another thing to be happy about."
---
Les Bleus' upcoming fixtures
Friendly (4 June at 21:00): France-Cameroon in Nantes
Friendly (4 June at 21h00): France-Scotland in Saint-Denis
Euro (10 June at 21h00): France-Romania in Saint-Denis
Euro (15 June at 21h00): France-Albania in Marseille
Euro (19 June at 21h00): Switzerland-France in Lille